Events
Annual Dinner Meeting, Friday September 23, 2022
*Please note the date change from what was in the printed edition of the newsletter.
This summer, the Historical Society supported the tour of historic Brethren in Christ churches in Kansas during the 2022 Brethren in Christ U.S. General Assembly. Meanwhile in Pennsylvania, the board of trustees of the Ringgold Meetinghouse in Maryland is engaged in a project to create a digital record of the meetinghouse.
We hoped to create a video of the Kansas church tour to be shown at our 2022 annual meeting in September. However, that wasn't possible, but there will be some reflections from General Assembly. We will share the results of the meetinghouse digitization project. With new technology available that our forefathers and foremothers could not have imagined, we are able to create and share events that most of us are not able to attend and preserve historic buildings and records for future generations.
Plan now to attend the annual meeting on Friday, September 23, 2022, at the Fairview Avenue Brethren in Christ Church, Waynesboro, PA. Cost is $22.00 per person. Send the names of those attending with your check payable to BIC Historical Society to: Ken Hoke, 101 Clarendon Place, Carlisle, PA 17013.
2021 ANNUAL MEETING
About 100 people attended the 2021 annual dinner and meeting Saturday, October 2, 2021 at the Grantham Brethren in Christ Church, where E. Morris Sider's new book was released.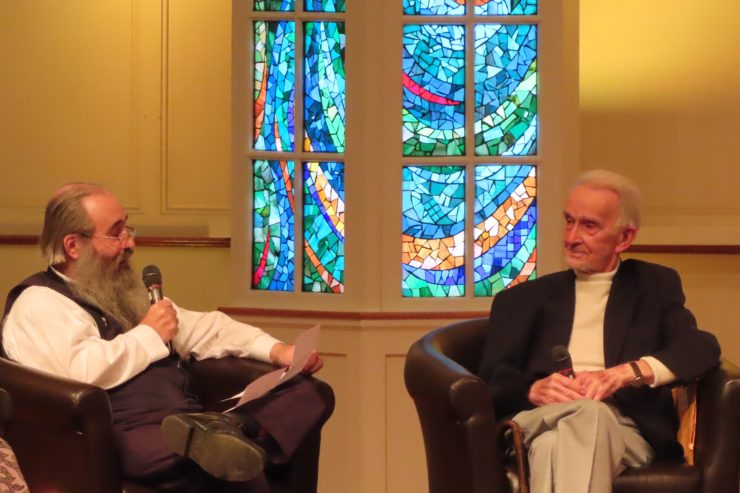 With the intriguing title of Brown Sugar Sandwiches and Other Stories, the book features Sider's memories from his life. During the program, Society president Ken Hoke moderated a panel of Society members who asked Sider questions about his book, giving him an opportunity to share "behind the scenes" about his writing process and some stories he chose not to include in the book.
All members of the Society will receive a free copy of the book, and additional copies are available for sale for $10 each plus postage. Email the Society for a copy.
If you missed the meeting, you can listen to the audio.
Annual Heritage Service, June 6, 2021
Two congregations tell stories of how they responded during the COVID-19 pandemic by serving others in their communities. Watch the video.