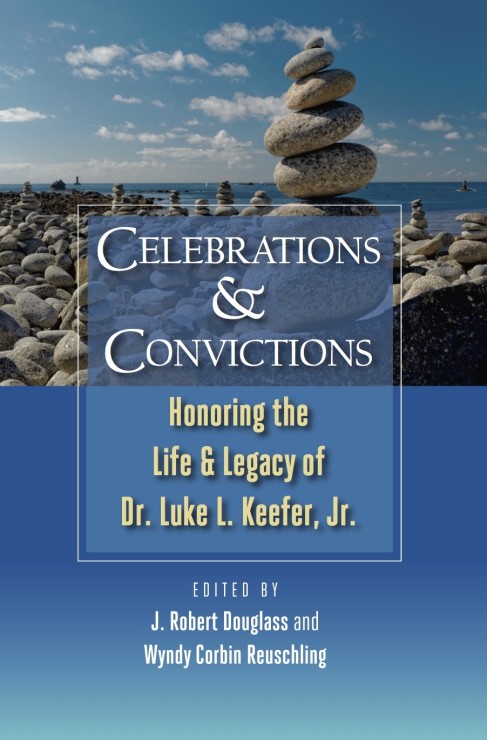 In early October, two events were held in Ashland, Ohio to mark the release of the book, Celebrations and Convictions: Honoring the Life and Legacy of Luke L. Keefer, Jr., edited by J. Robert Douglass and Wyndy Corbin Reuschling, and published by the Historical Society.
Members of the Historical Society joined about 200 others at a conference at Ashland Theological Seminary in honor of the late Luke L. Keefer, Jr. Following the conference, the Society's annual meeting was held at the Ashland Brethren in Christ Church. The church provided dinner, including the traditional annual meeting fare of homemade pie.
At the annual meeting, Douglass and Reuschling, former colleagues of Luke's at Ashland Seminary, about their memories of Luke and their experience editing the book. After their remarks, a panel discussion was held featuring three of the Brethren in Christ contributors to the book: Grace Holland, Zach Spidel, and John Yeatts (pictured below right). Devin Manzullo-Thomas, another contributor, moderated the panel.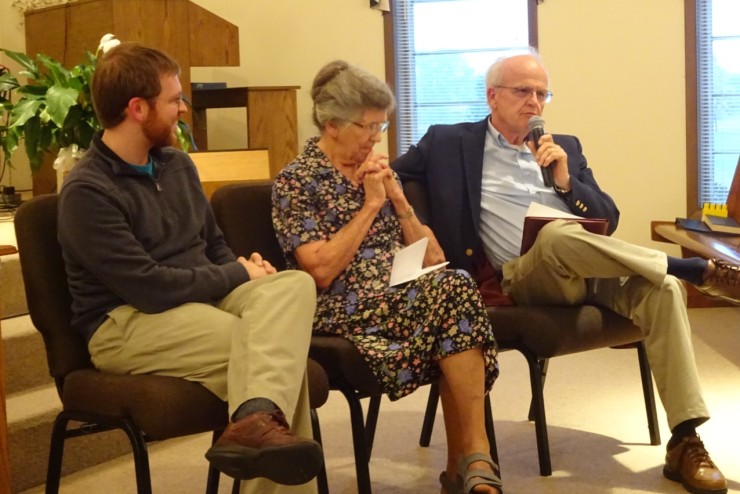 Attendance at annual meeting was not large, but those who were able to come appreciated the opportunity to celebrate their friend and colleague.
Copies of the book are now available for sale from the Historical Society at $15 each plus shipping of $2.75 for one copy. You won't want to miss essays that tell Luke's life story, describe his role as mentor and friend, offer Luke's own reflections on the "uneasy synthesis of heritage streams" in the Brethren in Christ Church, and address some of Luke's interests and core convictions: Brethren in Christ history, heresy (something Luke was researching when he became ill), spiritual formation, Christian history from a Wesleyan perspective, missional identity, Anabaptist ecclesiology, women in ministry, reading Scripture, pacifism and nonviolence, and Christian ethical commitments.
Contact the Society to order the book.