by Leonard Chester, Archivist, Be In Christ Church of Canada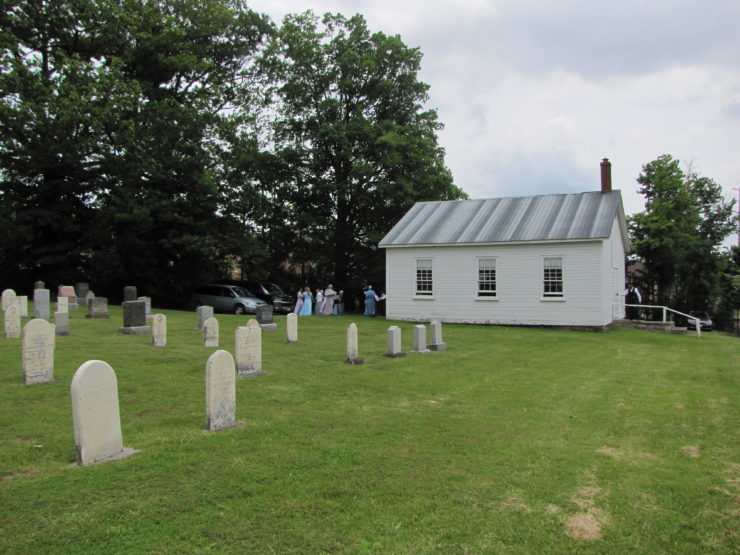 The historic Cober Church is located in the city of Vaughan, northwest of Toronto. It was built in 1888, and used by the Brethren in Christ/Tunkers over the years, with preaching frequently provided by the elders of the Heise Hill congregation. The church building was built on the same plan as the Union Church (1873) in Puslinch Township, Wellington County, Ontario; it has retained its original structure, pews and appearance. In 1971, the church was sold to private ownership; one of the leading families in this arrangement was the Baker family, who continued to operate the church until the late 1990s. Over the years, a trustee group has supervised the church, adjoining cemetery, and shed for parking buggies. The late Bruce VanderBent (Heise Hill congregation) was one of this group.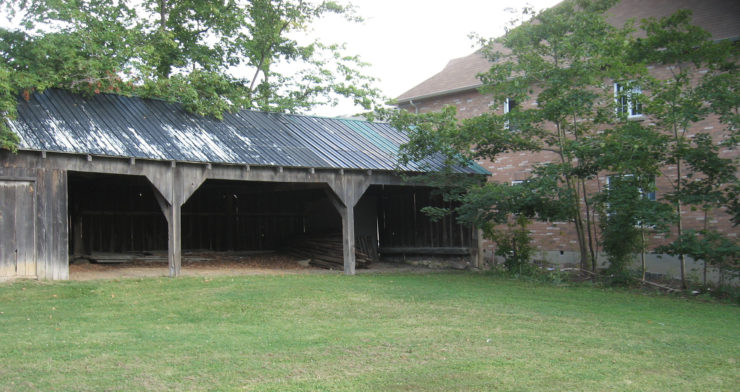 In 2007, the trustees organized a Sunday afternoon hymn sing, completely a capella. In 2012, I was invited by Bruce to share in leading the singing, along with himself and several members of the John Drudge family. Mrs. Drudge is from the Baker family. The hymn sings have continued every two years (the last one was in June 2018, and the next will likely be in June 2020). I have been privileged to share in leading for several years. The extended Drudge family comes each time, which augments the a capella singing, as well as presenting several special numbers. The church is always filled to capacity with friends and former attendees coming from far and near. It is a delightful time of worship through music, for which a booklet of songs is selected and printed.