We welcome you to our annual Heritage Service on Sunday, June 5, at 3:00 p.m. After two years of virtual services because of pandemic restrictions, we are looking forward to again holding the service at the historic Ringgold Meeting House, 14426 Misty Meadow Rd., Smithsburg, MD 21783. We welcome all who can to join us in person. For those who are unable to attend in person, we will also post a video of the service on our Facebook page and our website.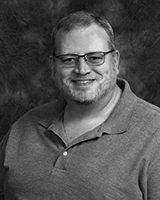 June 5 is Pentecost Sunday, so we are focusing the service on the work of the Holy Spirit in our lives. We are pleased to announce that Brother Robert Douglass will be our speaker. He is the pastor of the Dillsburg Brethren in Christ Church, Dillsburg, PA. He will examine the development of our understanding of the work of the Spirit in our lives as Brethren in Christ and its meaning for us today. We look forward to a significant service in song, prayer, and the Word.
A special thank you to the trustees of the Ringgold Meeting House for their care of the building and property.