The Annual Heritage Service will be held at 3:00 p.m. on Sunday, June 4, 2023, at the Ringgold Meeting House, 14426 Misty Meadow Rd., Smithsburg, MD 21783.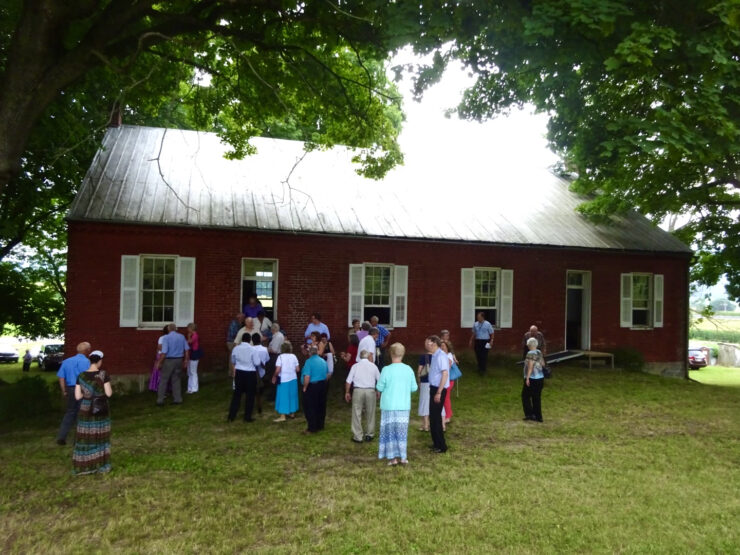 This year, we are planning a joint service with the Old Order River Brethren, the United Zion Church, and the Brethren in Christ Church U.S. These churches are the three related groups in the United States that grew out of the original formation of the River Brethren in south central Pennsylvania in the late 1700s. Each group will lead the worshippers in song, and a representative from each group will describe three deeply held values or beliefs and one desire for their ongoing ministry as a church family.
The Old Order River Brethren presenter will be Chris Brode. He will speak and lead a song in the Old Order style. Copies of sheet music with notes will be provided to assist non-Old Order folks to participate in singing an old tune. Representing the United Zion will be Rev. Ethan Levengood, songleader, and Rev. John Leisey who will speak. Dr. John Yeatts, will speak for the Brethren in Christ U.S.
We want this to be a time to share about our deeply-held values and beliefs, and to celebrate what God continues to do in our midst as historically-related church families within the larger family of Christ-followers. Please plan to join us for this service.