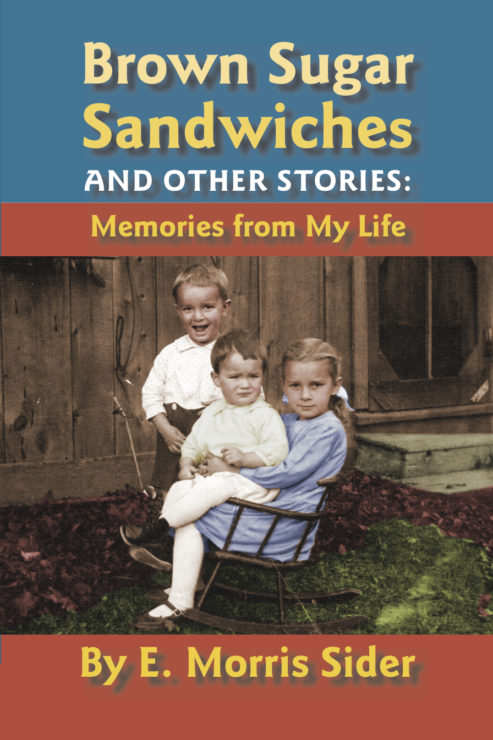 Having had to cancel our 2020 annual meeting due to the Covid-19 pandemic, we are pleased to be able to welcome you back this year.
This year's 2021 annual meeting will take place on Saturday, October 2, 2021 at the Grantham Brethren in Christ Church, 421 Grantham Rd., Mechanicsburg, PA. The evening will begin at 5:30 p.m. in the church fellowship hall with a family-style meal catered by Gibble's Restaurant, followed by the meeting at 6:45 p.m. in the sanctuary when E. Morris Sider's 34th book will be released.
With the intriguing title of Brown Sugar Sandwiches and Other Stories, the book features Sider's memories from his life. The stories begin with his childhood and youth and encompass such areas as family, church, and school. Later, they focus on his career in education, both as a college and university student and as an elementary, high school, and college teacher.
Please plan to join us for the meal and the book release honoring Sider and his long and productive career of researching and recording Brethren in Christ history for future generations. Members of the Society will receive a free copy of the book, and additional copies will be available for sale. Registration for the dinner is $20.00. Checks should be payable to the Brethren in Christ Historical Society and sent to Ken Hoke, 101 Clarindon Place, Carlisle, PA 17013. Deadline for registration is September 13, 2021. You can use this registration form.