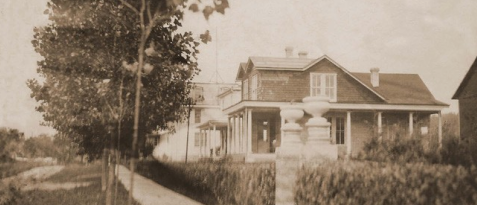 The Summer 2011 issue of Messiah College's alumni magazine, The Bridge, features a charming story about two sisters and their deep roots in Messiah College.
Here's a taste:
On the Messiah Academy and Bible College campus of the early 1900s, Brechbill House, a spacious two-story building located near Old Main along College Avenue, served as a residence to early College dignitaries and an occasional venue for student music lessons. For alumnae sisters Anna (Brechbill) Martin '38 and Lois (Brechbill) Musser '42, however, it was simply a home — a place of abiding faith and family bonds centered around the Christian college. While they grew up on campus, graduated from Messiah Junior College and met their spouses here, the sisters also forged a multi-generational at Messiah that today extends to their children, grandchildren, nieces and nephews. Martin and Musser, both in their 90s, represent a unique bridge connecting the College's earliest roots to its bold vision for the future.
Read the entire story here.