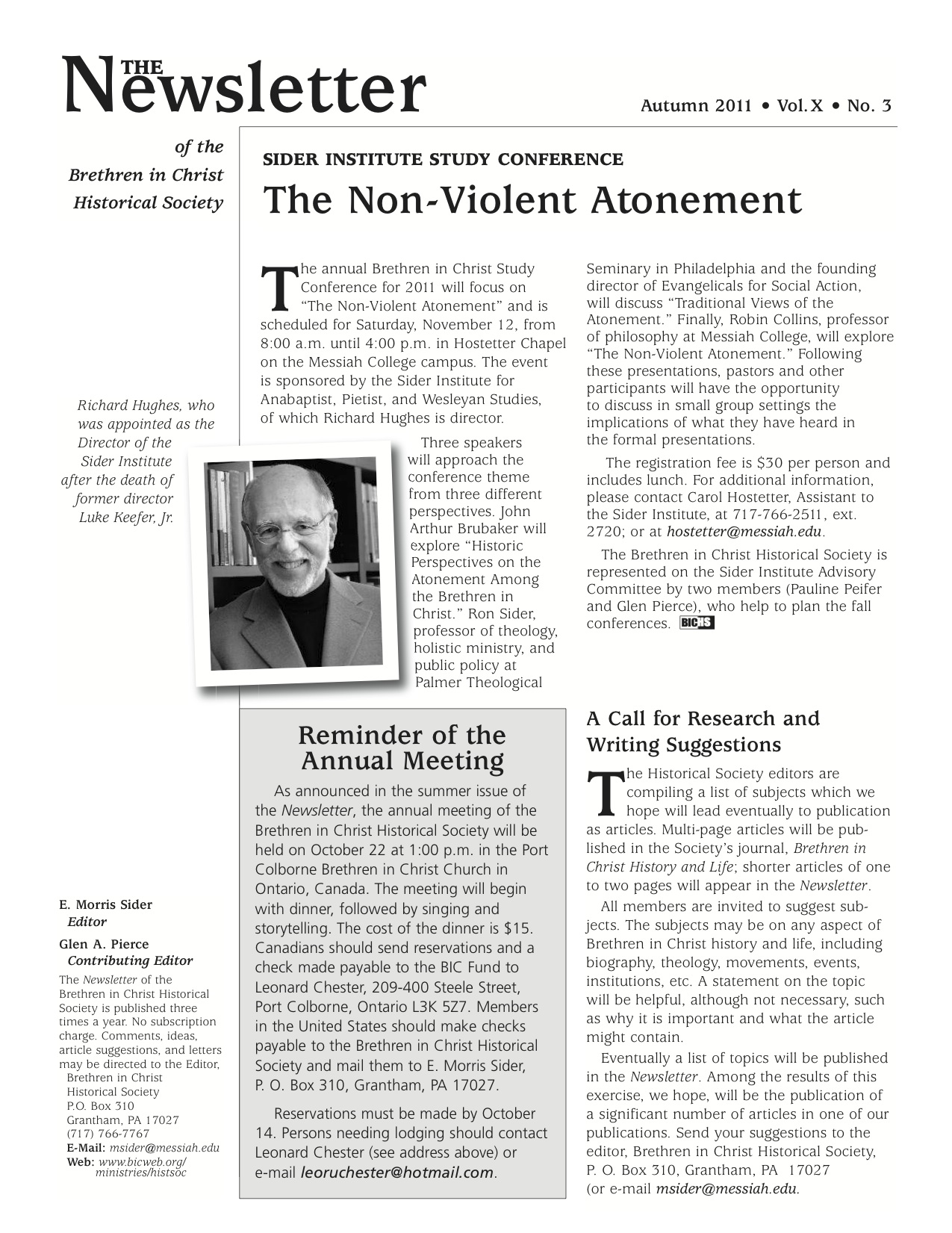 It's a digital resources kind of day here at The Search for Piety and Obedience — first a free download of Frances Davidson's South and South Central Africa, now a free download of the latest Newsletter published by the Brethren in Christ Historical Society!
Check out the fall 2011 issue of the publication here.
This quarter's issue contains details about the 2011 Sider Institute for Anabaptist, Pietist, and Wesleyan Studies conference, "The Non-Violent Atonement," as well as long-time Brethren in Christ historian E. Morris Sider's tribute to his historian mentors, Paul Engle and Wendell Harmon. I particularly appreciated reading archivist Glen Pierce's tribute to the reliable band of volunteers who make his work at the Brethren in Christ Historical Library and Archives that much easier.