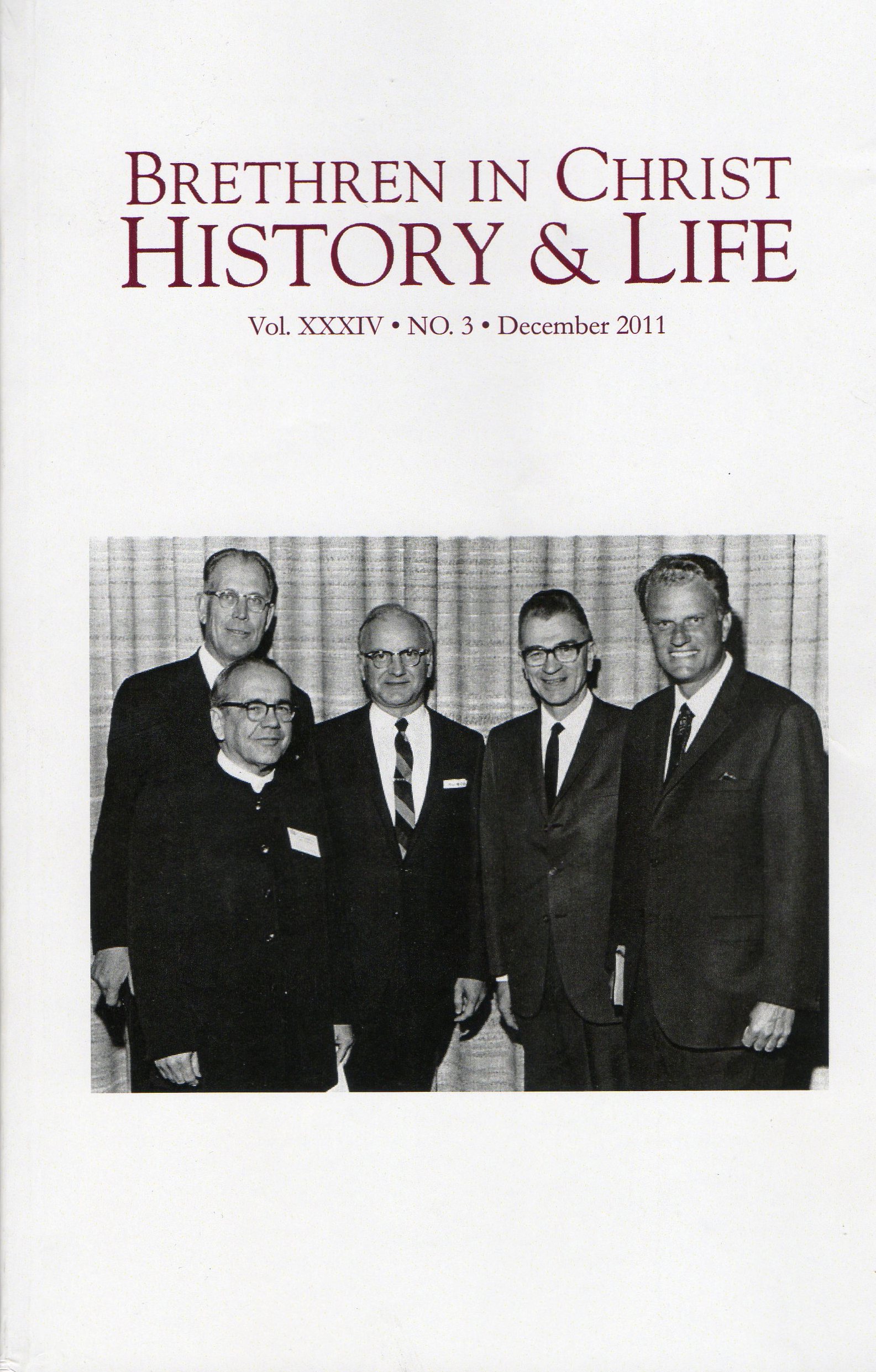 The December 2011 issue of Brethren in Christ History and Life is pretty fantastic — and I'm not just saying that because I have an article in it!
The issue is jam-packed with interesting and thought-provoking articles — four biographical/autobiographical pieces of various Brethren in Christ and Old Order River Brethren people, an article and a photo essay on the history of Messiah Village, a selection of poetry from a Brethren in Christ writer, a hefty batch of book and media reviews, and a scholarly article by yours truly.
Here's the table of contents:
Between Legalism and Liberalism: The Brethren in Christ Construct a New (Evangelical) Identity
Devin Manzullo-Thomas
To Have a Home: The Beginning of Messiah Village
Ray M. Zercher
A Photo History of Messiah Village
Karin Bisbee
Experiments with Poetry
Thelma Book
The White Church on Buckeye: A Child's View
H. Royce Saltzman
Journeying Together with a Faithful God
Anna-Ruth Ressler
From Ringgold Meetinghouse to General Church Office: A Memoir of Mentors
Raymond Donald Shafer
Myron & Lois Dietz: An Old Order River Brethren Couple
John Dietz
Among my favorite articles were Royce Saltzman's autobiographical article about his childhood in Kansas, where he explores practices, rituals, and beliefs that set those attending "the white church on Buckeye" apart from the rest of the Abilene community. I also found Thelma Book's poetry poignant, filled with beautiful images and profound moments of insight.
Readers: What were your favorite articles in this month's issue?