Look Who I Found (Literally) Hanging Out at the Philadelphia Museum of Art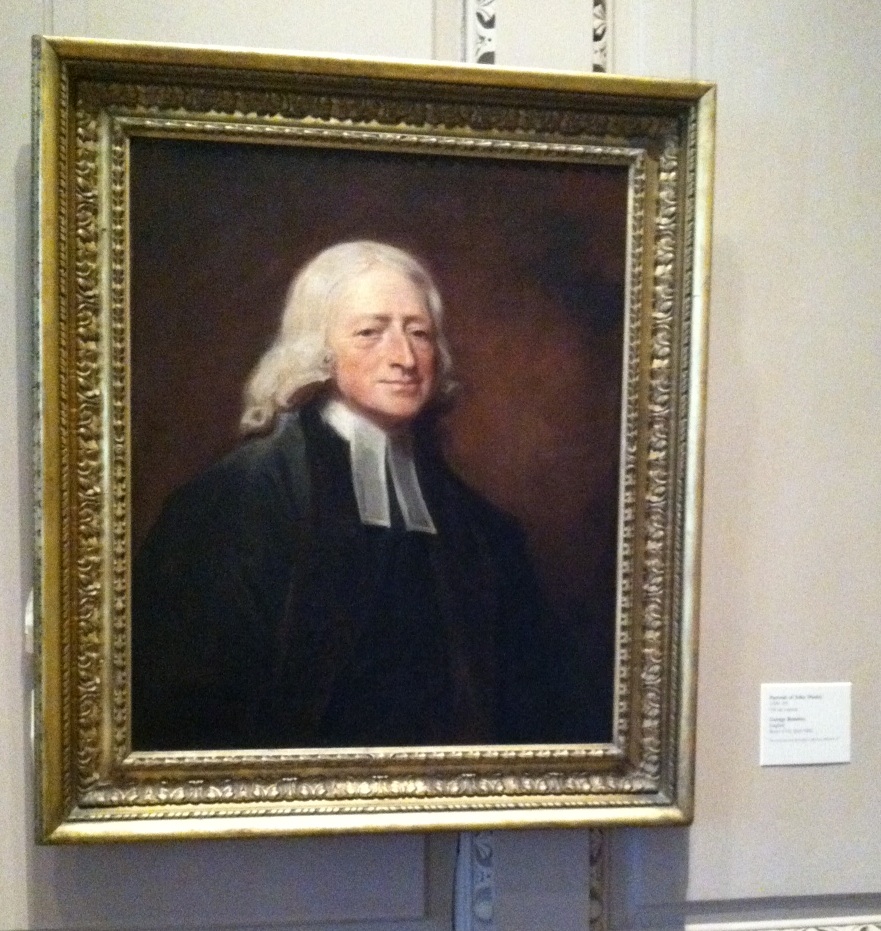 John Wesley!
While wandering through the labyrinthine Philadelphia Museum of Art (what a great place!) over the Fourth of July holiday weekend, I stumbled on this piece of their permanent collection. The portrait of Wesley was painted by the English artist George Romney ca. 1788-89. It is currently on display in the museum's John Howard McFadden Collection.
As readers of The Search for Piety and Obedience know, Wesley was an 18th-century Anglican minister and theologian, most known for being the "father of Methodism" (although he never intended to start a faith community separate from the Church of England!). Along with his brother, Charles, Wesley contributed significantly to the Evangelical revivals that swept through England in the mid-18th century. For the Brethren in Christ and other American Holiness groups, Wesley is remembered for his doctrine of "perfect love," which decisively shaped the (very American) concept of second-work sanctification that became popular in many Evangelical circles in the 19th century.