Photo Friday: "A Better Teacher Than a Preacher"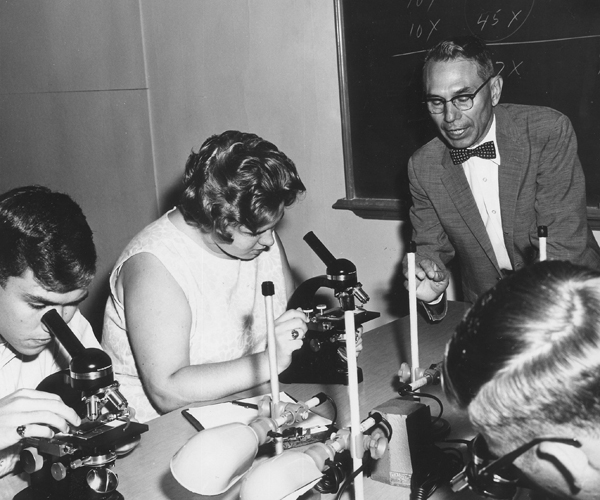 Early in his life, Kenneth B. Hoover learned that he was "a better teacher than a preacher." (Or so he told me in a 2007 interview, which was later published in In Part magazine.) Hoover built his life around that premise: though a long-time lay leader in the Brethren in Christ Church and the chair of the denomination's Board for World Missions from 1966 to 1982, he devoted himself to education. A trained biologist, he worked for more than 40 years at Messiah College, where he taught science courses and chaired the school's math and science department. That work is remembered in today's Photo Friday installment.
In addition to being a talented educator, naturalist, and church leader, Hoover is also an expert storyteller. Read some of his earliest memories — including some tales from his home congregation, the now-closed Bethel Brethren in Christ Church in Kansas — here.