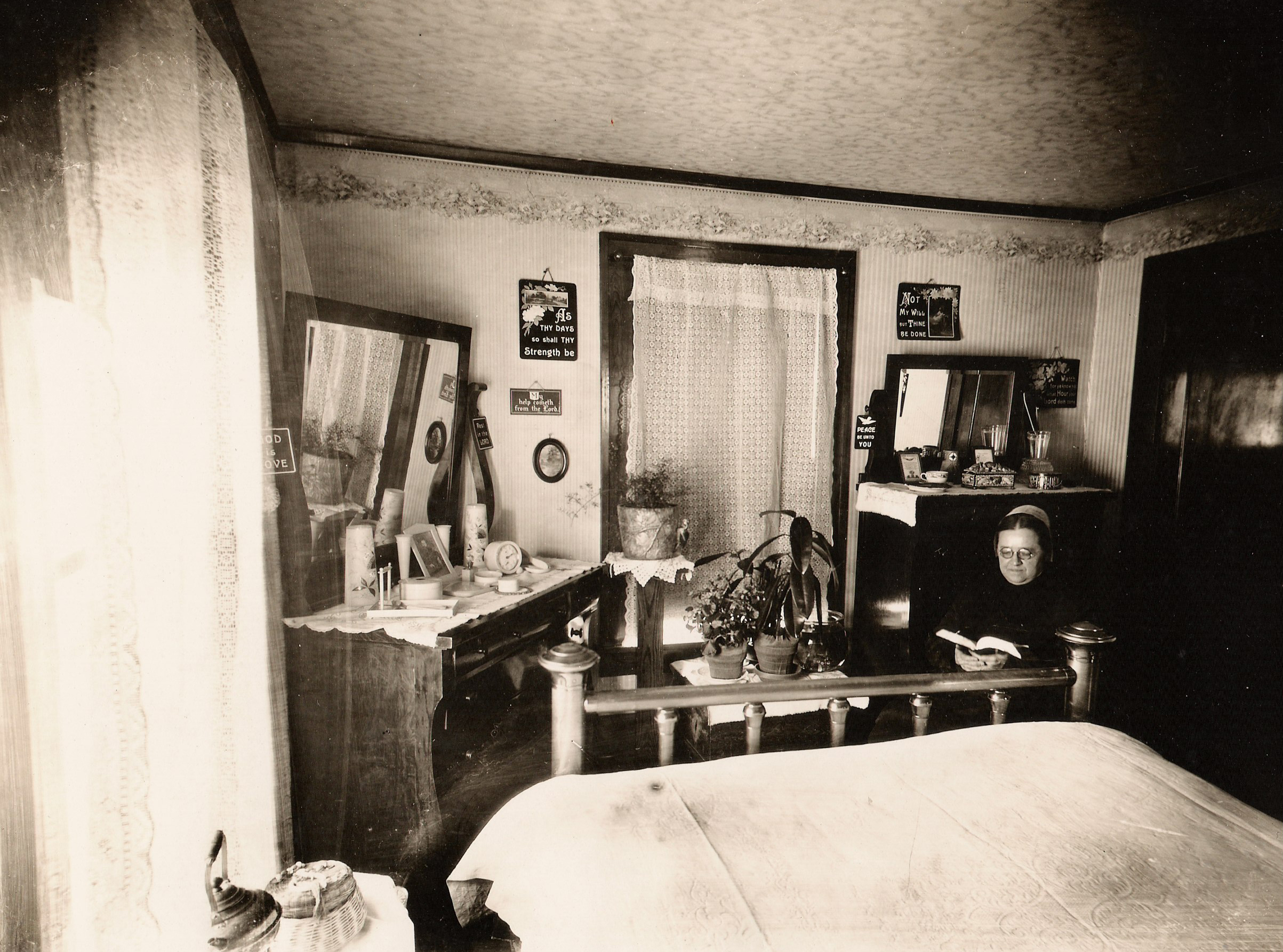 As the Brethren in Christ increasingly embraced Wesleyan Holiness theology and practice in the late 19th and early 20th centuries, some members of the fellowship questioned whether or not these new doctrines would reinforce traditional Brethren in Christ beliefs like simplicity, humility, and "separation from the world."
One member answered in the affirmative, reporting in the Evangelical Visitor on the living situation of some church members in Kansas:
We found fire among the brethren and sisters, but praise God! the Holy Spirit is connected with the fire; and these two elements, taking hold of a person, they will thoroughly cleanse and purify from all dross. We saw a great change had taken place when we were in the brethren's houses. No sham pillow-cases; no pictures for ornaments [sic] sake; no foolish talking or jesting; no tobacco; no trimming of children's clothing. The fire and spirit have made a visible mark . . . [1]
Though they lived in Des Moines, Iowa, rather than Kansas, the same observations could be made about the home of John and Mary Zook, the evangelist couple often credited with popularizing holiness theology within the church. As today's Photo Friday installment testifies, the Zook homestead was fully Brethren in Christ. There's no evidence of "sham pillow-cases" or pictures for the sake of ornamentation. (Quite to the contrary, all wall-hangings seem to contain Bible verses; the lone photograph visible in the space — on the bureau on the left-hand side — is contained in a rather plain-looking frame.) As for "foolish talkking or jesting," no evidence of that, either — looks like Mrs. Zook is reading her Bible! And though we can't see her children in this shot, I doubt — judging by the context clues — that their clothes would have much "trimming."
NOTES:
[1] Sarah Dohner, "Testimony," Evangelical Visitor, March 1, 1898, p. 86.