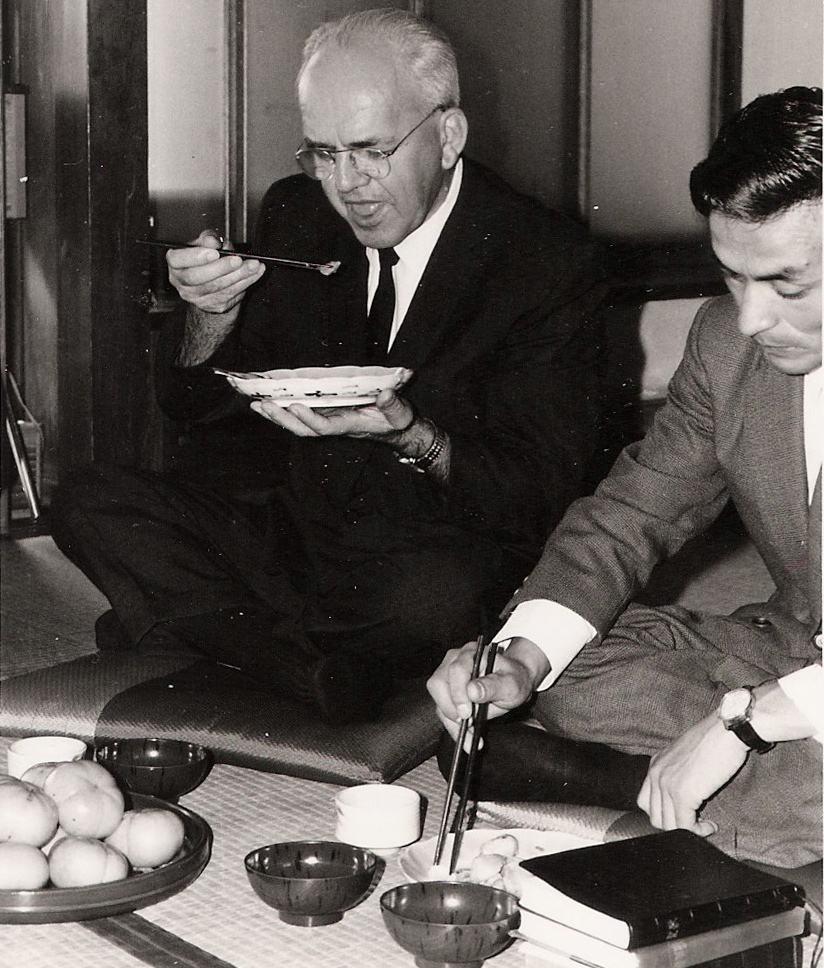 Update: Learn how the Nihon Kirisutokyo Keteidan is responding to the devastating earthquake and tsunami that hit Japan last week.
Note: When I put the finishing touches on this post last night, I had no idea that I'd wake up this morning to news that an earthquake had devastated parts of Japan. Please join me in praying for the people of this nation.
——————-
Today's Photo Friday installment explores a relatively under-studied corner of the Brethren in Christ missionary endeavor: the church in Japan.
Begun in 1953 through a series of evangelistic campaigns held in Hagi City, the Nihon Kirisutokyo Keteidan, or Japanese Brethren in Christ Church, today sustains six congregations with approximately 231 members.
According to Doyle Book — one of the first Brethren in Christ missionaries to serve in the country, and the author of the church's history, The Threshold is High — ministry in Japan required deft negotiation between traditional Japanese cultural practices and Brethren in Christ doctrine. Particularly at issue were questions about dress. Given the Brethren in Christ's long tradition as a "plain people," missionaries to Japan had to consider the cultural implications of head coverings and tie-less men.
During his visit to the mission stations in 1961, Henry Hostetter — then-executive director of the denomination's Board for Foreign Missions — experienced this "culture clash" firsthand. As he records in his memoirs:
I quickly learned that the ideas and practices [for dress that] we had devised for North America would not work in Japan. For instance, during one of my visits to Japan, John Graybill took me out on the street in front of his house. As we stood there talking, a neighbor lady returned from work approached us. After John and the woman had talked for a few minutes, she reached up and pulled the soft hat from her head. Brother Graybill later told me that she had removed the hat as an act of courtesy — that the only women who keep their heads covered in Japan are working women and prostitutes.

For that reason, the Brethren in Christ in Japan, even in the 1950s and 1960s, did not require the wearing of the prayer veiling. Only later did the Brethren in Christ Church in North America adopt a less rigorous policy on this issue.
Hostetter clearly felt comfortable enough while traveling in Japan to don the tie — still a contentious sartorial choice in many parts of the North American brotherhood. Indeed, today's Photo Friday image reinforces what Hostetter writes of mission work in his autobiography: "In carrying the gospel to the ends of the earth, the Brethren in Christ Church gained wisdom, and that wisdom called for discretion in our presentation of the gospel."
For more on the Brethren in Christ mission to Japan, see Doyle Book, The Threshold is High: The Brethren in Christ in Japan (Nappanee, Ind.: Evangel Press, 1985), and Henry N. Hostetter, Seeking First the Kingdom: Reflections on My Heritage, My Ministry, My Beliefs (Nappanee, Ind.: Evangel Press, 1995), 119-123. (The above quotations come from pages 121 and 123 of this text.)