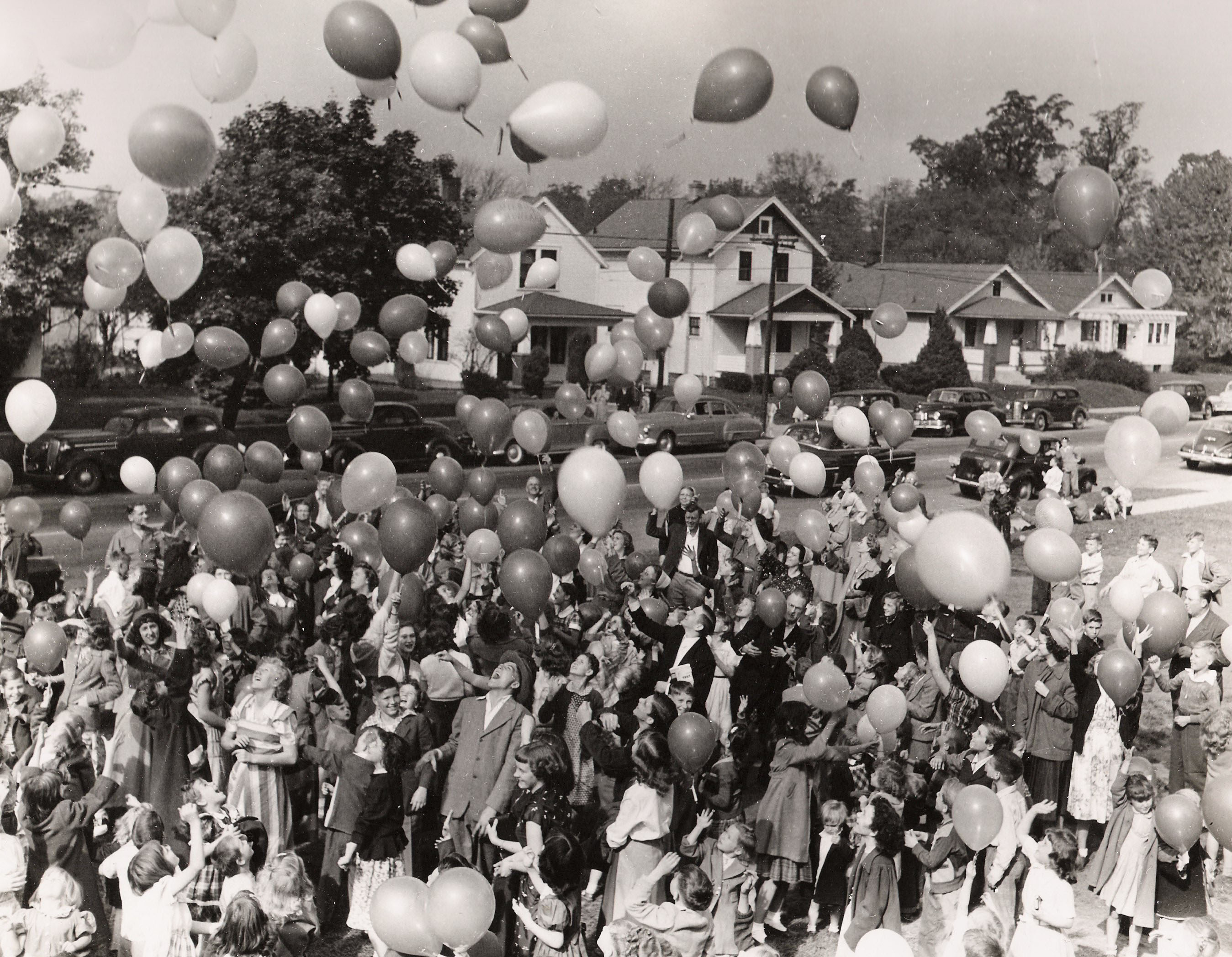 In early 1951, a member of Beulah Chapel — a Brethren in Christ congregation in Springfield, Ohio — sent a report to the Evangelical Visitor, announcing a special celebration at the church:
Our Sunday School Supt., Glendon Snider, planned a balloon ascension for October 22 [in 1950]. Each Sunday School attendant was given a card with a tract attached to a string. They lined up as the balloons were filled with gas, then they each tied their cards and tract to them and at a given word they let them all go. A large crowd was attracted and [we] also had police to direct traffic.
The report (and accompanying photo) demonstrates the way in which the Brethren in Christ Church as a denomination emphasized youth education and evangelism together during the 1950s and 1960s.