Photo Friday: Schooling a Future U.S. President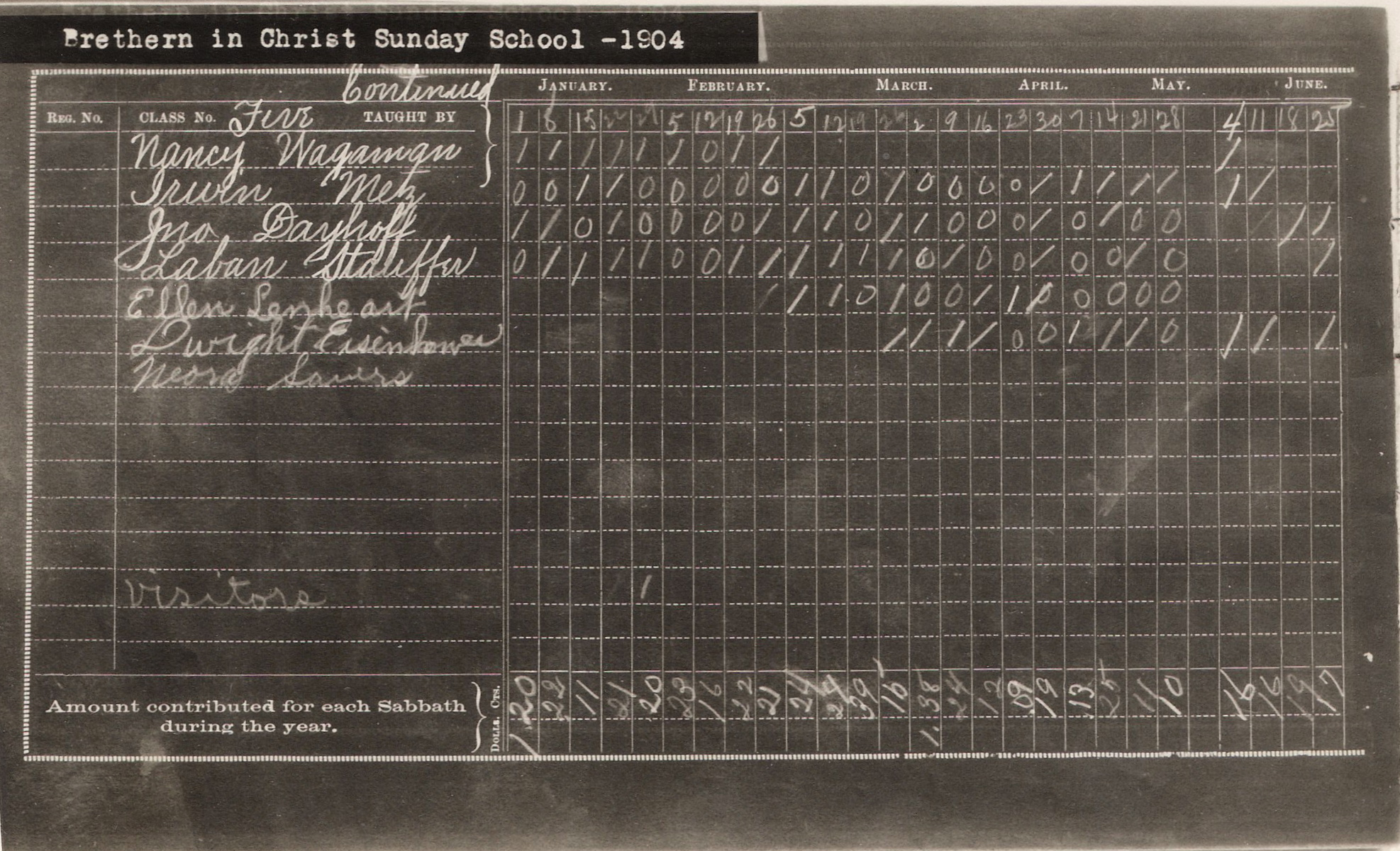 We've blogged before (here and here) about President Dwight D. Eisenhower's connections to the Brethren in Christ Church. Today's Photo Friday continues that tradition by unearthing a relic: the slate roster used to record the 1904 Sunday school attendance at the Abliene Brethren in Christ Church — the congregation that Ike attended as a child.
There's not much to note about the roster bearing the future president's name. It seems that young Ike didn't have many peers in the Brethren in Christ Sunday school — only six others attended classes with him. And it seems that Ike wasn't an ideal pupil, at least by the exacting standards of obedient attendance held by the Brethren in Christ — in fourteen weeks, he missed four classes. What might his Sunday school teachers have thought of the would-be Commander-in-Chief?