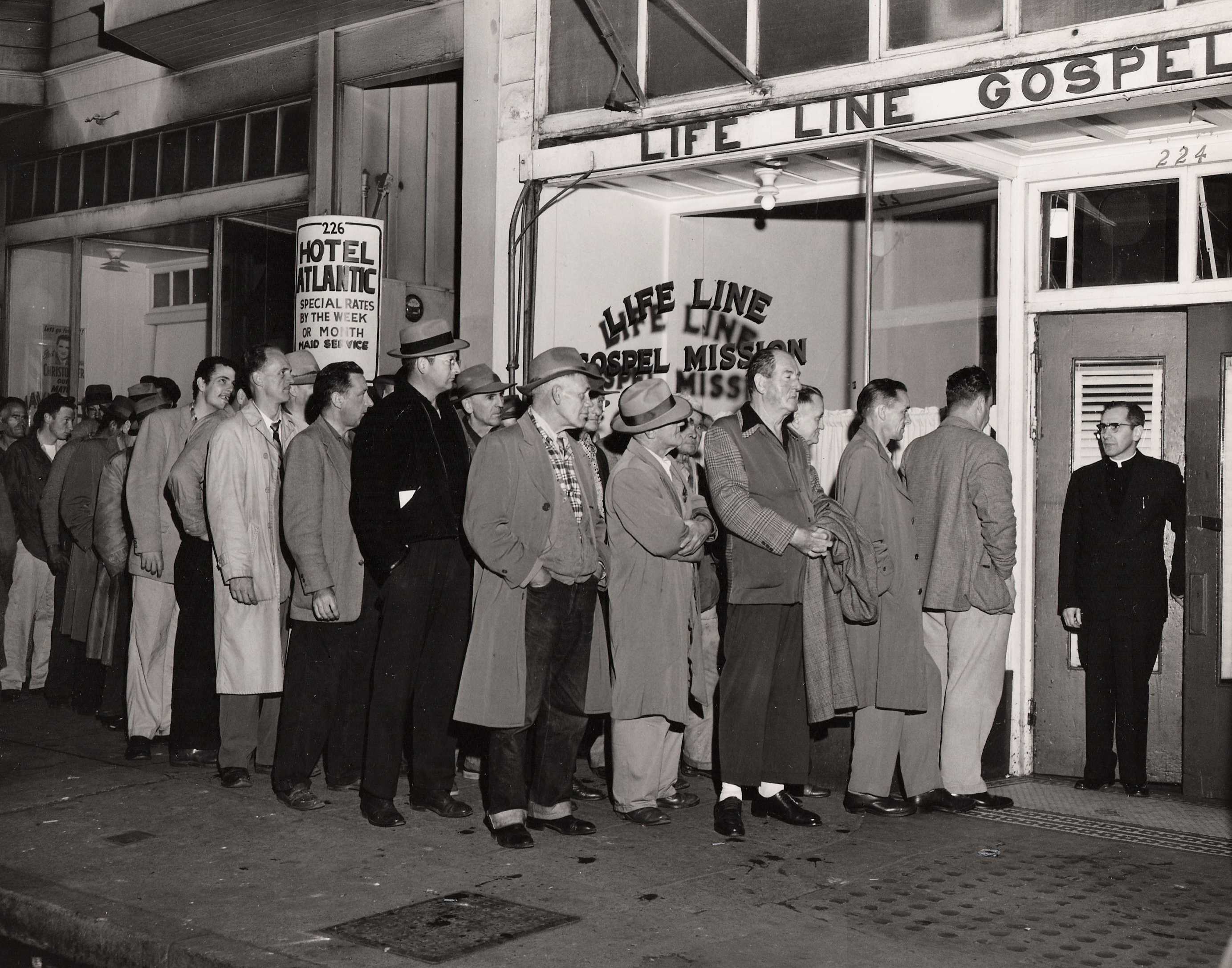 Today's Photo Friday celebrates the Brethren in Christ involvement in city missions with a focus on the Life Line Gospel Mission, an urban mission station established in San Francisco, California, a century ago.
One of my final papers for this semester of grad school will focus on a topic relevant to Brethren in Christ studies: the urban mission movement. As but one of the religious groups that established mission stations and city congregations in the late 19th century, the Brethren in Christ stood alongside denominations like the Salvation Army, the Nazarenes, and the Southern Baptists, who also demonstrated interest in urban evangelism and social reform.
After the jump: Read more about the church's urban mission movement, and see more images of the San Francisco Mission.
In his Quest for Piety and Obedience, Carlton Wittlinger describes the challenges that faced Brethren in Christ missionaries in the cities:
The crowds and complexities of city life contrasted sharply with the rural agricultural experiences of a people who did not become involved with city mission work until the late nineteenth century. Yet the cities drew them; they had a burden to share their faith with the multitudes. When they entered urban communities, however, they often had to adapt themselves to circumstances which they had not anticipated. Depending upon the particular situation, the urban missionary might give largely of his or her time to one or more ministries, such as children's work, prison visitation, hospital and home visitation of the sick, feeding and housing destitute transients on "skid row," or to other activities which would now be considered social service.1
The below photos from the Life Life Mission in San Francisco further underscore Wittlinger's assessment of urban missionary work, as we see Brethren in Christ collecting and serving food, conducting preaching services, and organizing children's programs.2
Notes:
1. Wittlinger, p. 453-454.
2. All photos courtesy of the Brethren in Christ Historical Library and Archives.