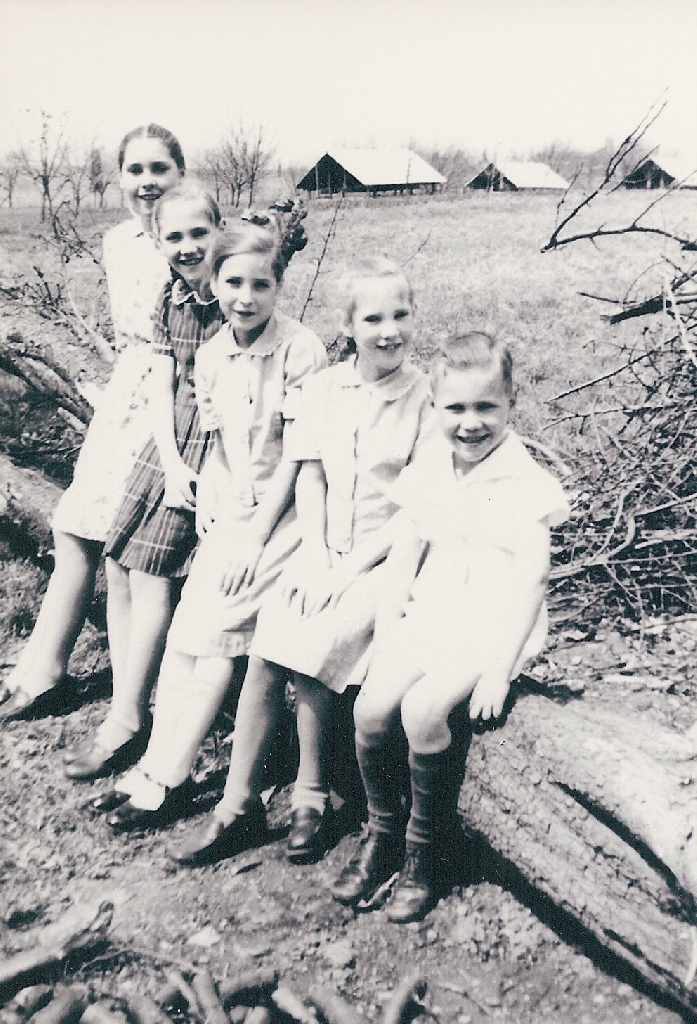 I've been hard at work on my biography of the late theologian and church historian Luke L. Keefer Jr., which will be published by the Brethren in Christ Historical Society. (I previously published an excerpt from this research, related to Luke's scholarship on the doctrine of holiness.)
Today's Photo Friday features a photo from that biography: one depicting Luke's childhood among the bucolic farmland east of Millersburg, a hamlet in central Pennsylvania.
Here's an excerpt from the chapter I'm currently finishing up:
The daily toil of farm life and the warmth of spiritual fellowship further connected the Keefer children and their parents. As a farm family, the Keefers lived very much "off the land." In the years before big-box retail, chain stores, and fast food restaurants, the farm and its fertile fields were the sources of fresh produce, meat, milk, and other necessities. On [their farm's] tillable 16 acres the Keefers grew corn and wheat; what they did not keep for their own use they traded for other supplies or gave away to family or church members. Gardening was also a fact of life. The Keefers grew peas, corn, green and lima beans, potatoes, tomatoes, and cucumbers; they had a small apple orchard, pear and cherry trees, and a raspberry patch along the fencerow. That which could not be used immediately was canned and stored for the future. They also butchered their own hogs and beef cattle; the smoked the ham, bacon, and sausage and canned the extra. Their chicken operation provided eggs and, on occasion, a different kind of protein for the dinner table. They produced their own milk and butter with the help of a faithful cow. The groceries the Keefers bought were few and consisted mainly of items used in recipe cooking. Indeed, farm living provided much of the necessary nourishment for the Keefer clan.
In the same vein, hunting—especially small game hunting, at which Luke Sr. was an expert—also provided sustenance as well as sport. From a young age, Luke joined his father on these expeditions, toting with him his trusty BB gun, a toy Luke's sisters remember as a constant companion in his childhood. Later, as a teenager, Luke joined his brothers-in-law Ed Keiter and Ray Lauver in deer hunting, an interest he would continue to pursue throughout his adult life.
In addition to gardening, butchering, and hunting, another life-long interest—caring for animals—developed as a result of Luke's rural upbringing. Luke's sisters recall the joy he took in playing with the numerous Collie dogs the family owned over the years, especially Ring. They also recall the nest of rabbits he raised during his childhood years. In addition to such recreational pursuits, Luke's interest in animals also inclined him toward farm work. He helped out first on the family farm and later, in his teenage years, was hired out to neighbors' farms, where he often helped with the livestock. Ed Keiter, Luke's brother-in-law, recalls one harrowing incident in which Luke, while herding "resistant" cattle on the Keiter family farm, broke his arm. Such occurrences did not lessen Luke's interest in working with animals—though they did perhaps teach him to be more cautious in his interactions.
I'll be sharing even more of my research and writing on Luke Keefer Jr. in the future, so stay tuned!