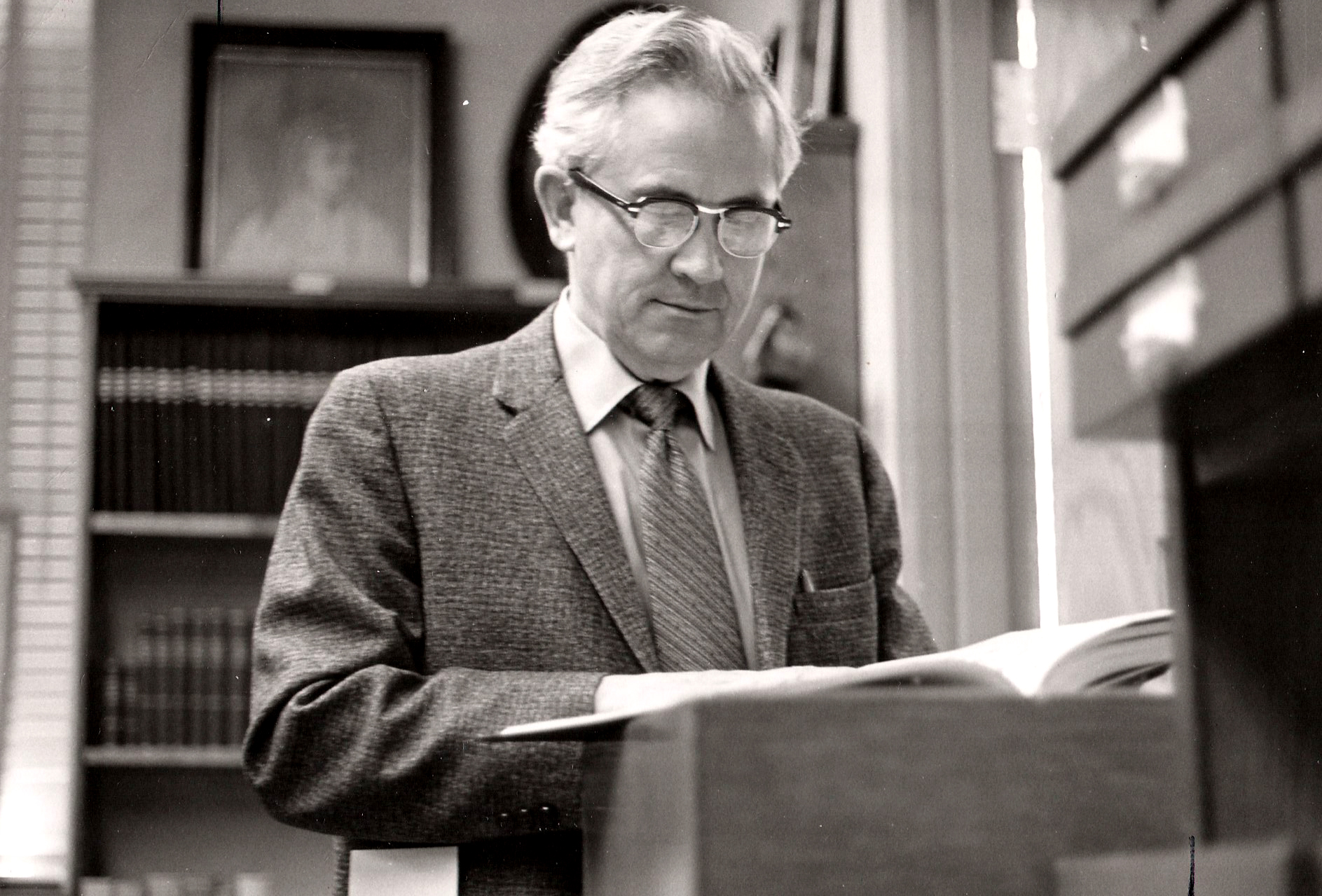 On October 1, 1979 — 31 years ago today — Dr. Carlton Oscar Wittlinger suffered a sudden and massive heart attack and died.
At the time of his death, Wittlinger had just finished delivering a chapel address to the students at Messiah College, the educational institution to which he had dedicated more than 35 years of his professional life.
The scene is recaptured by Wittlinger's biographer, J. Norman Hostetter:
On a cool October morning in 1979, Dr. Wittlinger stepped up to the chapel podium to speak to the faculty and students. In his forty years of administrative and teaching experience, he had completed this responsibility dozens of times. As usual, at the end of this chapel service the faculty and students hurried in all directions to their classes or appointments. Wittlinger left the podium but before he reached the exit door, he collapsed in the chapel foyer. Within the hour and without regaining consciousness, he was pronounced dead at the Mechanicsburg Seidle Memorial Hospital. The voice of a revered sixty-two-year-old Messiah College professor and Brethren in Christ Church advocate was silenced. 1
Today, Wittlinger is best remembered as the author of Quest for Piety and Obedience, the definitive history of the Brethren in Christ Church. At Messiah College — where he for many years served as academic dean, professor of history, and archivist for the Brethren in Christ Church — Wittlinger is remembered through an annual chapel series on Brethren in Christ distinctives (like peace, holiness, and service) and through a scholarship program administered by the Sider Institute for Anabaptist, Pietist, and Wesleyan Studies.
On the anniversary of his unexpected passing, the search for piety and obedience celebrates the many contributions that Dr. Wittlinger made to the study of the Brethren in Christ Church.
Notes:
1. J. Norman Hostetter, "Carlton Oscar Wittlinger (1917-1979)," in E. Morris Sider, ed., Embracing Scholarship, Piety, and Obedience (Grantham, Pa.: Brethren in Christ Historical Society, 2009), p. 105.