In his essay "The Holiness Churches: A Significant Ethical Tradition," historian Donald W. Dayton identifies an essential difference between the holiness movement of the late nineteenth and early twentieth centuries, and the fundamentalist and evangelical traditions of the same period.
The Holiness movement differs from fundamentalism and evangelicalism in that it is more oriented to ethics and the spiritual life than to a defense of doctrinal orthodoxy. Indeed, one of the distinctive features of the Holiness traditions is that they have tended to raise ethics to the status that fundamentalists have accorded doctrine.
This orientation toward ethical living (and against doctrinal precision) was evident in the lives of many of the Brethren in Christ who embraced Wesleyan holiness teaching at the turn of the century — though few embodied it more fully than Abraham L. Eisenhower, a veterinarian-turned-roving-evangelist-turned-orphanage-caretaker.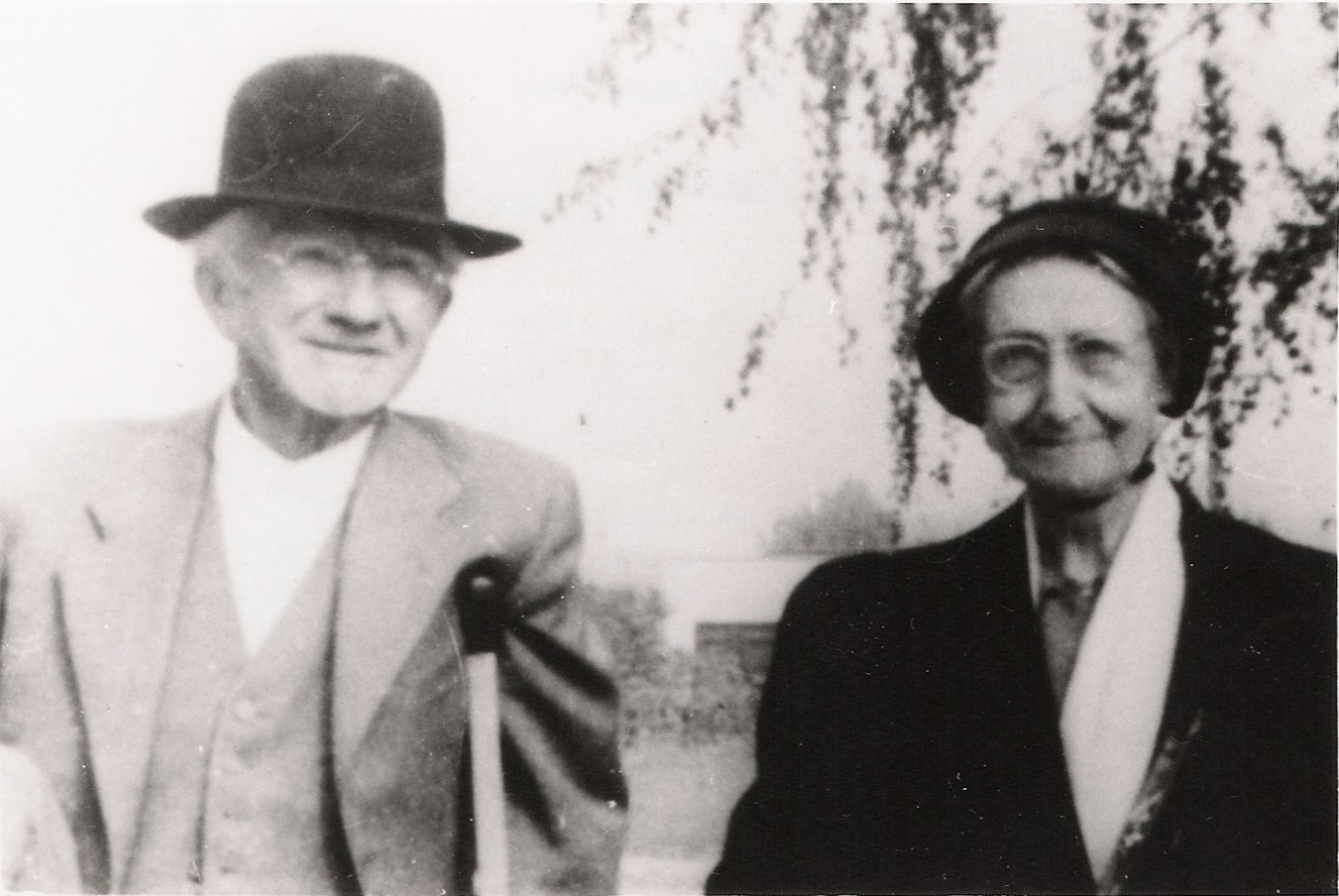 The son of a Brethren in Christ minister, Eisenhower received his "full salvation" — or entire sanctification, an essential experience for holiness Christians — in 1892, during a Brethren in Christ tent revival in his native Abilene, Kans. The experience so profoundly affected him that he sold his (moderately successful) veterinary practice and joined with other brethren to pioneer an experimental form of evangelism: the Gospel Wagon. Later, he and his wife Anna founded the Jabbok Faith Orphanage and Missionary Training Home, a venture they conducted without the financial support of the church for a decade.
Eisenhower's "baptism in the Spirit" (as the experience is also known) had other effects, too — including instilling in him the long-held conviction that "we do not need more theology, but men who will spend their time on their knees in fasting and prayer until they get the pentecost baptism."
Why "the pentecost baptism" (and its results) insulated the Brethren in Christ against doctrinaire fundamentalism, after the jump.
As Eisenhower demonstrates in an 1907 Evangelical Visitor article, doctrinal accuracy was not a vital concern for those who'd experienced "the pentecost baptism." Reacting to The Fundamentals — a four-volume series, penned by leading conservative Protestant theologians, that rigorously defends the five orthodoxies that would come to define the movement known as Christian fundamentalism — Eisenhower wittily contends
I find that the terms used by these [writers] . . . are of such a kind that in order that anyone might comprehend how to receive pardon or stand justified, he would need to be a Philadelphia lawyer. . . . If they would preach to a congregation with such language they would not bring a horse-thief or harlot under conviction, neither would it make a believer hungry or bring him under conviction for the experience of holiness. [1]
Eisenhower isn't scrutinizing the central thesis of The Fundamentals, nor is he critiquing its intellectual rigor or its philosophical acumen. In fact, he's not really reviewing the book at all. He's reviewing the book's authors — and finds them lacking.
His approach here is telling. For Eisenhower, as for many other Brethren in Christ of his day, a minister's theological sophistication is immaterial: what matters is his ability to stir souls toward true conversion, a 180-degree turn from sin to Kingdom living.
Luke Keefer has identified a few key elements of the Brethren in Christ identity that kept them from fully embracing the fundamentalist cause in the early twentieth century: their system of self-trained ministry kept them out of the seminaries where the anti-modernist conflict raged; their allegiance to Anabaptist practices like pacifism, nonconformity in dress, and feet washing naturally distanced them from the Calvinistic doctrines of many fundamentalists. [2] Now we can add to his list another characteristic: their skepticism of "such dead theology." [3]
Notes:
"A.L. Eisenhower Scores 'Fundamentals,'" Evangelical Visitor, October 31, 1910, 7.
"'Inerrancy' and the Brethren in Christ View of Scripture," in Reflections on a Heritage: Defining the Brethren in Christ, ed. E. Morris Sider, 214 (Grantham, Pa.: Brethren in Christ Historical Society, 1999).