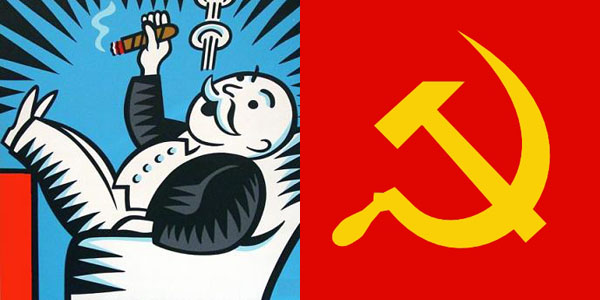 That's the question CNN's Belief Blog writer Gabe La Monica posed to two Christian thinkers during a recent conference. Here's a taste of the story:
At the inner Washington offices of the American Enterprise Institute, I pitted the question to Shane Claiborne and Peter Greer, both Christian advocates for the poor. They had just participated in an in-depth discourse moderated by Eric Teetsel at AEI about the existential nature of charity.

Claiborne is a lanky, tall fellow with long dreadlocks, earrings and a goatee.

The founding member of the Simple Way community in Philadelphia, Pennsylvania, responded: "Jesus wasn't anything that ended in "ist" – he was an existential lover – but I think that he was challenging all these systems, and he was pulling the best of the people in those systems out."

Deferring to Claiborne, Greer, the crisply suited, clean-shaven, close-cropped blonde president of HOPE International, said that "Jesus was a restorer; he didn't fit in any of the camps, but he did come to make things right."
(Read the whole story here.)
Claiborne, a renowned author and social activist, is also affiliated with Circle of Hope, a network of Brethren in Christ congregations in Philadelphia. But he's not the only Brethren in Christ-affiliated writer to take up the question of Jesus' economic philosophy. A writer for the Evangelical Visitor took up a similar query amid the economic tumult of the Great Depression. Here's what he had to say:
Communism . . . would abolish all private property. Communism would abolish God. . . . It abolishes all religions, the hereafter, the marriage vow, the sacredness of the home, and finds its pleasure in wanton destruction. . . . It is anti-Christian in every sense of the word. . . .

On the other hand, we recognize the evil of Capitalism. . . . Thousands of Americans today are working at starvation wages and one of the reasons why the present administration has had to spend millions of dollars for relief is because rich men have heaped their treasures together for themselves. They have refused to share it with their fellow men.

The Capitalistic system in America is absolutely unchristian in character. . . .
What's interesting to me about these parallel stories is not that they both have Brethren in Christ connections, but that they focus on the same perennial question. So long as Christians on both sides of the ideological divide continue to employ Jesus for their own political or philosophical ends, I'm sure the question will continue to crop up in public debate.