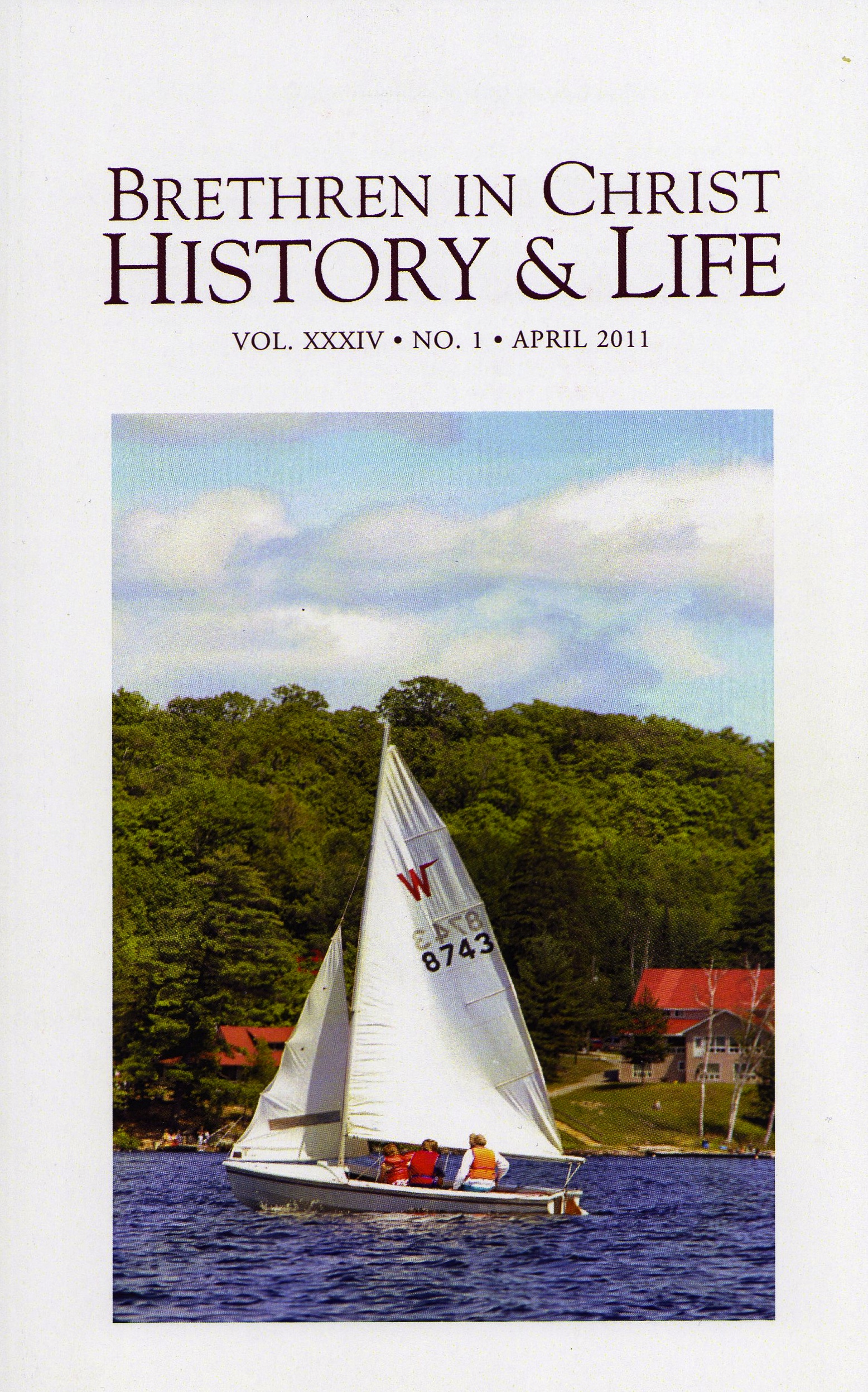 Now that my second semester of graduate school has come to an end, I can finally dig into the April 2011 issue of Brethren in Christ History and Life. I always look forward to receiving the new issue in my mailbox, and this time is no exception.
Two articles that caught my attention:
• Richard Hughes's "Our Forty-Year Journey to Messiah College." In this personal essay, which was first presented as a sermon at the Iowa City Mennonite Church, Messiah College educator Richard Hughes reflects on a forty-year quest of learning about and coming to embrace an Anabaptist ethos. Hughes, distinguished professor of American religious history and director of the College's Sider Institute for Anabaptist, Pietist, and Wesleyan Studies, writes almost poetically — and certainly powerfully — about his spiritual journey toward Anabaptism and, consequently, Messiah College. My appreciation of Dr. Hughes as a colleague, mentor, and friend only increased my joy in reading this piece.
• E. Morris Sider's "The Brethren in Christ and Tradition." This essay, based on a paper presented at last fall's Sider Institute conference "Tradition: Burden or Blessing?", is a great historical primer on the Brethren in Christ community's theological and experiential concept(s) of tradition. I found it incredibly engaging, thought-provoking, and — at times — even humorous. Driven by Sider's characteristically engaging storytelling, the article seeks to examine "the traditions that grew out of" the denomination's roots in Anabaptism, Pietism, and Wesleyanism. I was glad for the author's sustained attention to the American evangelical movement, and its role in transforming many historic Brethren in Christ rituals and practices. At some point in the near future, we — meaning both denominational historians and others who care about the history of our small denomination — will have to face the fact that evangelicalism has constituted a fourth tradition informing Brethren in Christ theology and life. Furthermore, the evangelical tradition has bestowed upon our church a number of practices and emphases (like "church growth," for instance) that have dramatically altered our community. Ultimately, Sider's article, when read in tandem with Warren Hoffman's "Perspectives on Tradition," speaks powerfully about the ever-evolving nature of "tradition" among the Brethren in Christ.
Readers: What are your favorite articles in this most recent issue of the journal, and why?