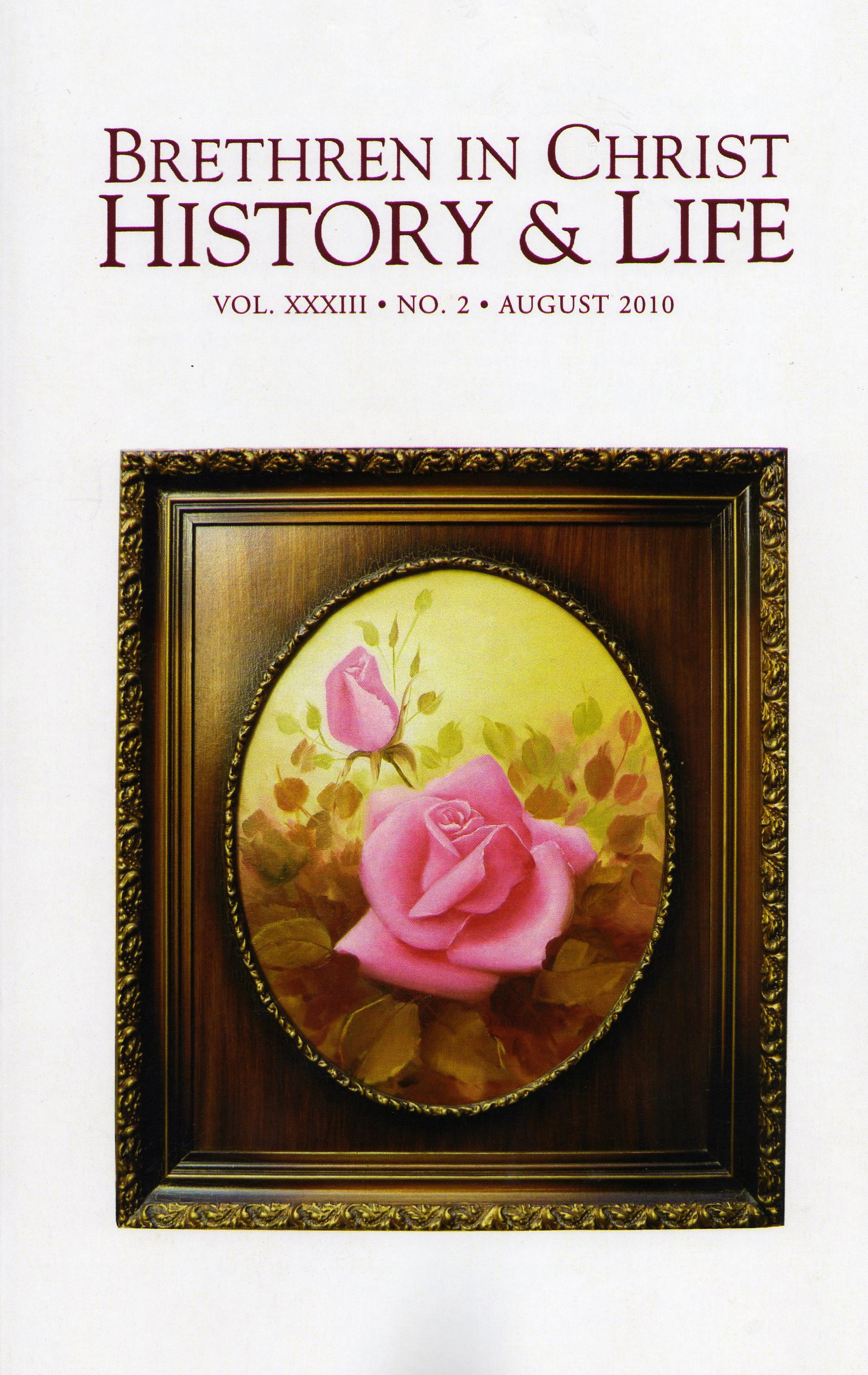 In spite of my heavy courseload this semester, I'm finally getting around to reading the August 2010 issue of Brethren in Christ History & Life.
A couple of pieces immediately caught my attention:
• Dwight Thomas' "They Brought a Kodak: The Earliest Photographs of Brethren in Christ Missionaries in Africa." Thomas offers a cultural, historical, and technological examination of the earliest photographs produced by Brethren in Christ missionaries in then-Southern Rhodesia. It's a brilliant piece, and one that I found especially significant given my coursework this semester in using material objects as historical "tools." In the article, Thomas points out how early foreign workers capitalized on the new medium (controversial as it was in some parts of the church) as a tool for promotion and education of native people. He also demonstrates vividly that the mission of the Brethren in Christ who went to Africa was both to convert and to "civilize" native people.
• Ruth Myers Dourte's "Reflections of an Octogenarian." In this brief autobiographical article, Dourte — a pastor's wife and professional counselor — reflects on almost ninety years of life within the Brethren in Christ Church. Her reflections are valuable for more reason than one, but I appreciate what they add to the body of literature being produced by now-retired individuals with life-long involvement in the denomination. This genre has been dominated by Brethren in Christ men, and I'm excited about the ways in which Dourte's contribution might deepen our knowledge of that era of church life.
Readers: What are your favorite articles in this most recent issue of the journal, and why?