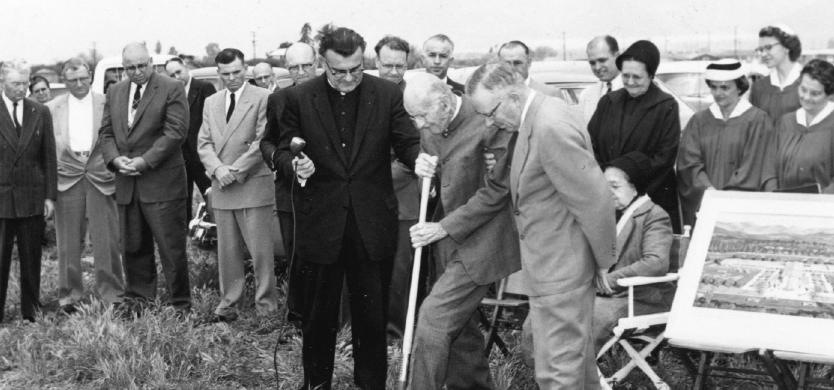 Since June, I've been working to compile photographs from the history of Upland Brethren in Christ Church, the denomination's oldest congregation in southern California. I hope that my upcoming winter break from graduate school will give me the time to finish the project!
Until then, enjoy this week's Photo Friday installment: an image from the Upland congregation's 1957 groundbreaking ceremony. In that year, the church began construction of its third meetinghouse — the one that the congregation continues to use to this day, at the corner of West Arrow Highway and San Antonio Avenue.
For more information on the Upland congregation, see Paul Engle, Planting and Growing: An Historical Sketch of the Pacific Conference of the Brethren in Christ Church (Privately printed, 1979).