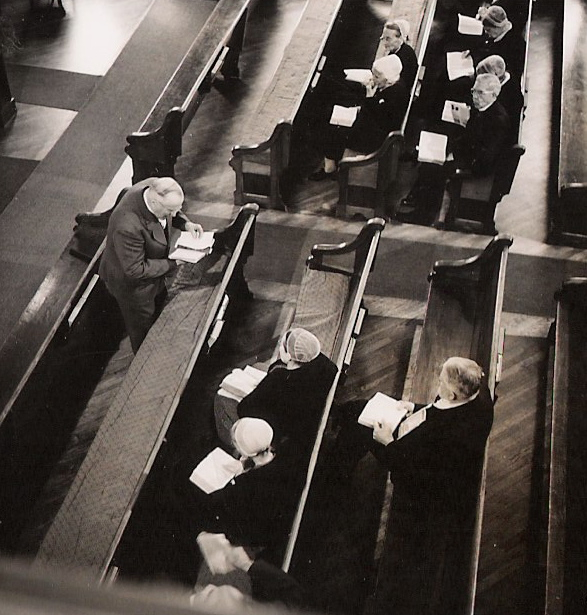 In its March 22, 1954 issue, Life magazine published a feature article on "President Eisenhower's Religion." Given Ike's roots in the Brethren in Christ Church, the article devotes significant space to descriptions of the denomination's Abilene congregation, where Ike attended Sunday school for a period in the early 1900s.
The photographs of the Abilene congregation — including the one that serves as today's Photo Friday installment, which received a major focus in Life — are breathtakingly beautiful, presenting an image of the mid-century Brethren in Christ as a plain and peaceful people.
Check out more images from the shoot, after the jump.
The photographer is clearly enamored of the plain dress worn by church members, and by the unadorned church building in which they worship. His focus seems to emphasize the "other-ness" of these "plain people" — something that often happens today in media coverage of Anabaptist groups like the Old Order Amish, for instance.
Readers: How do you respond to these photographs?