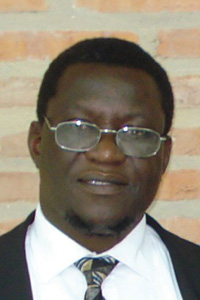 Danisa Ndlovu, the bishop of the Brethren in Christ Church in Zimbabwe, will retire from his post after serving three five-year terms.
Sinda Ngulube, the current overseer of the Harare District, was elected to succeed Ndlovu at the Brethren in Christ Church's annual General Conference, held recently at the Wanezi Mission. Ngulube will be installed as the bishop in January 2015.
Here's a report on the decision, from Bulawayo 24 News:
"In the corporate world, a bishop would be likened to a company chief executive officer," he said.

"As far as the church is concerned, my major responsibility is to look after our denomination countrywide and see to it that everything is in order.

"There are a lot of duties related with being a bishop and through the grace of the Lord, I will manage to fulfil my duties."

Ngulube said he could not outline his objectives for the church before his inauguration set for January 2015.
To read the full report, click here.
Ndlovu is also president of Mennonite World Conference, and his term in that role will come to an end in summer 2015.