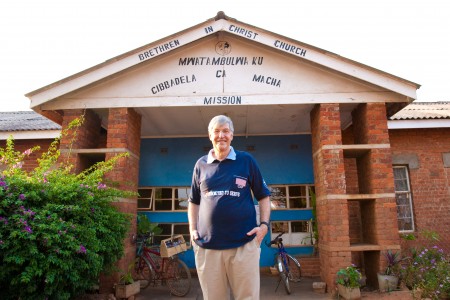 Here's a great article from the Harrisburg Patriot-News, highlighting the incredible medical work done by missionaries John and Esther Spurrier during their decades of service at Macha Mission Hospital.
A taste:
[John Spurrier] and his wife, Esther, 62, have spent all their adult lives in Zambia except for 14 years in Pennsylvania while their daughter, now 37, and son, 34, went to high school and college. Esther recently moved home to Franklin Twp. in York County to care for the couple's aging parents.

They could have worked in the U.S. but opted for the bush. Comforts were few. Esther had to have a big garden because a trip to town meant 40 miles in a borrowed car. She sewed drapes and linens for the hospital. She washed the family's clothes in an old wringer washer and hung them to dry. Small markets supplemented their garden. There was no air conditioning, but they splurged on satellite radio so they could listen to National Public Radio, Esther said.
The couple had plenty of family time.

"We often say it saved our family. We had meals together. I was home every evening," John said.

By day, he performed emergency surgeries, delivered babies and treated people with infectious diseases such as malaria and leprosy.
Read the whole article here.