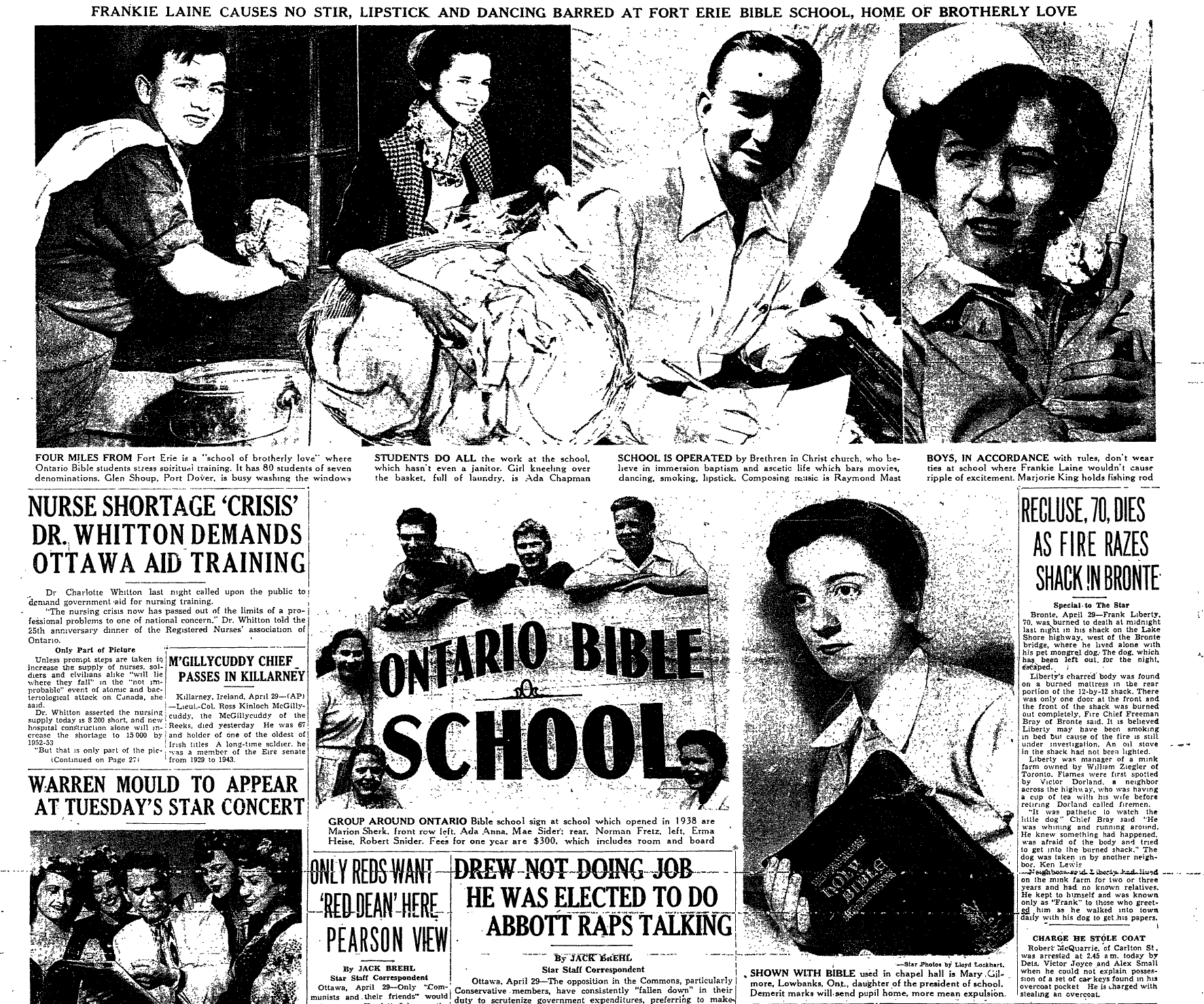 Today's Photo Friday image isn't a photo per se: it's a scan of an article from The Toronto Star (formerly The Toronto Daily Star), describing the Brethren in Christ Church's Ontario Bible School, an educational institution in Fort Erie.
The writer of this 1950 article describes Ontario Bible School as a "school of brotherly love." He or she also emphasizes the facts that (1) "students do all the work at the school, which hasn't even a janitor" and (2) the school's supporting denomination, the Brethren in Christ, "believe in immersion baptism and ascetic life which bars movies, dancing, smoking, [and] lipstick."
Like others with a Brethren in Christ background, I am fascinated by the ways in which media outlets depict "plain" communities like the early twentieth century Brethren in Christ. (I've blogged on this topic before.) Now, thanks to blog reader Aubrey Hawton, who supplied today's Photo Friday image and several other newspaper clippings, I have plenty of news articles to reflect on. Thanks, Aubrey!
Stay tuned for more on this topic…