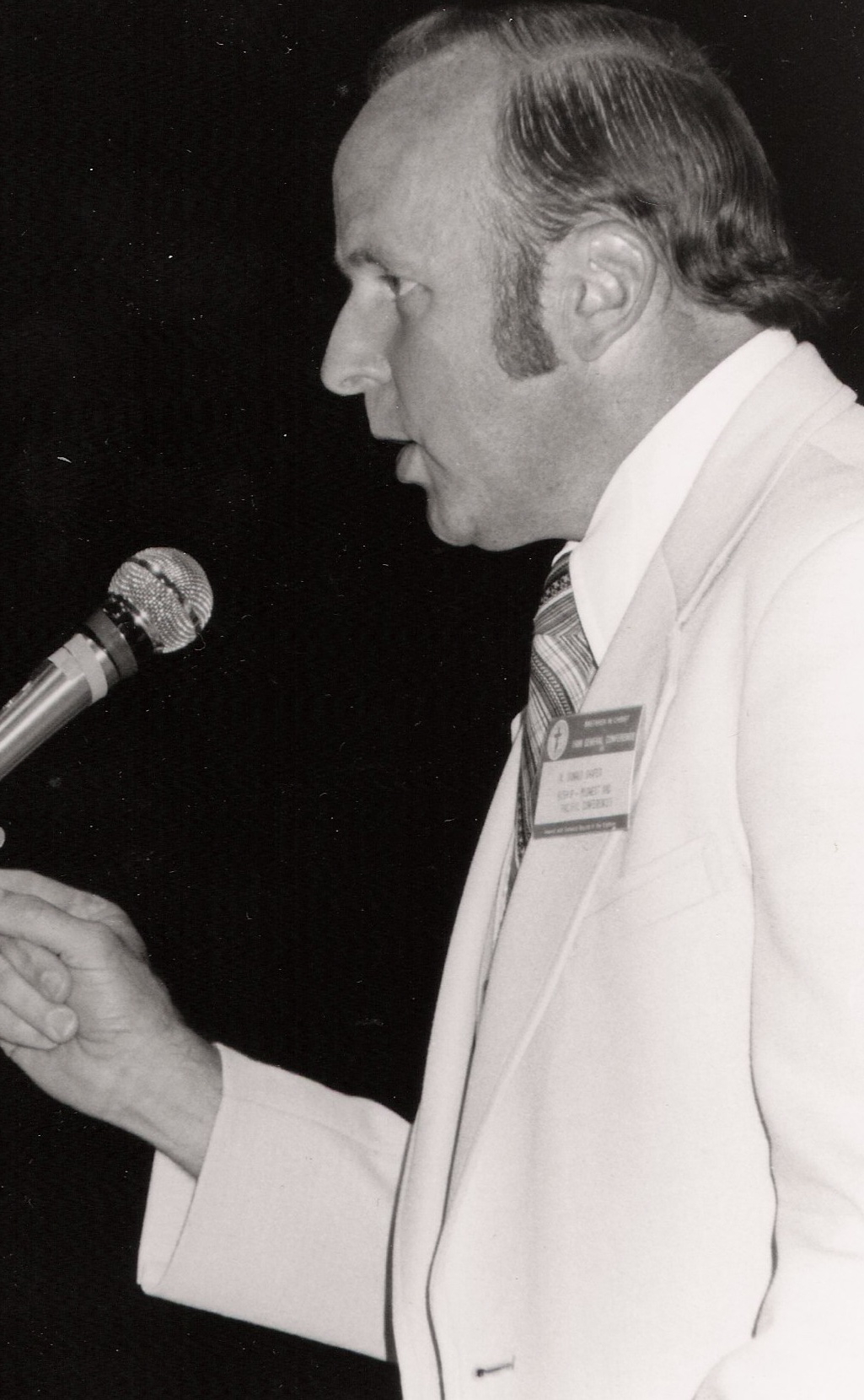 Between 1950 and 1965, the Brethren in Christ Church legislated monumental changes in its doctrine and practice — changes that revolutionized the small denomination, for better or for worse.
In the decades following this "era of transition," church leaders moved to expand the denomination's size through the establishment of new congregations. Beginning in the late 1950s and 1960s, the denomination "birthed" (as leaders often called the process) numerous new churches. Leaders sought the counsel and instruction of popular "church growth" specialists like Donald McGavaran and Peter Wagner; R. Donald Shafer — eventually to become one of the highest-ranking leaders in Brethren in Christ Church — received his doctoral degree in church growth from Fuller Theological Seminary, at that time the epicenter of the American evangelical movement.
The "high points" of this church growth era — the 1970s, the 1980s, and the 1990s — were without a doubt decisive times for the denomination. They saw the gradual dissolution of old traditions; they witnessed the introduction of new families and new beliefs and practices into denominational life. Though more occurred in these decades than just the multiplication of congregations, that activity occupied much of leaders' attention — and further opened the once-isolated group to the conservative Christian mainstream.
At the 2010 General Conference, Shafer shared his recollections of this era of church life. His semi-hagiographic portrait of the denomination in this era will certainly serve future church historians as an instructive artifact. For now, it is useful to get a general (though perhaps biased) sense of the dynamics of the church in this period.
Click the "play" button below to listen to his presentation.