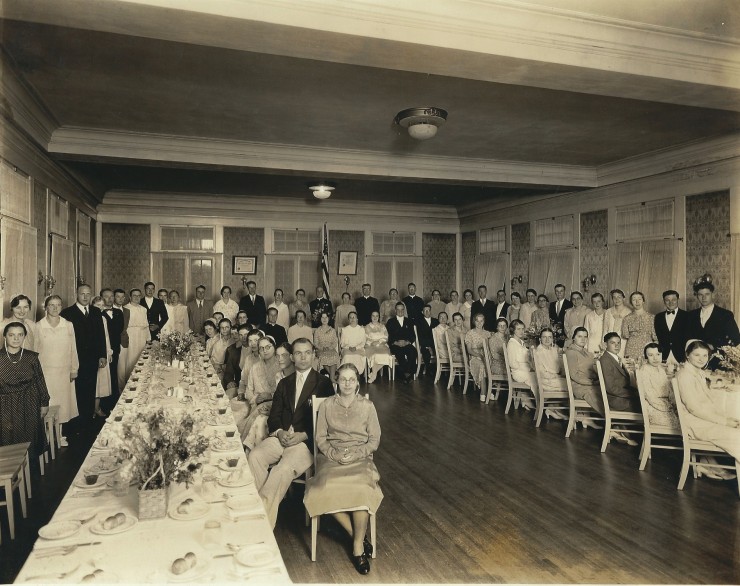 by Harriet Sider Bicksler
Recently, I've been going through old photos from my parents, Lewis and Gladys (Bohen) Sider, and I found this one. The only identification on it is a stamp on the back: Bowser Studio, 109 West C St., Ontario, Calif. There is no date, no specific location, no mention of the occasion, and no information about who is in the photo.
I'm guessing it was a special event related to Beulah College in Upland, California, but one that was not held on campus. There is a U.S. flag in the background and I doubt whether the college would have had a flag at that time. My parents both attended Beulah College (later Upland College). My mother graduated from the academy and then attended college for two years before transferring to Asbury in Kentucky, where she graduated in 1937. My father graduated from Beulah College in 1940. This photo looks to be contemporaneous with their college experience, but I don't see either one of them in the photo, and I don't recognize any of their friends or members of my mother's family who also attended Beulah.
Or perhaps it is a photo of a group from one of the local Brethren in Christ churches?
Can anyone help identify the occasion, the date, and any of the people in the photo?
Oh, and let this be a reminder to label your photos, including as much pertinent information as possible (names, date, location, occasion). Archivists, historians, and biographers will be very grateful!!