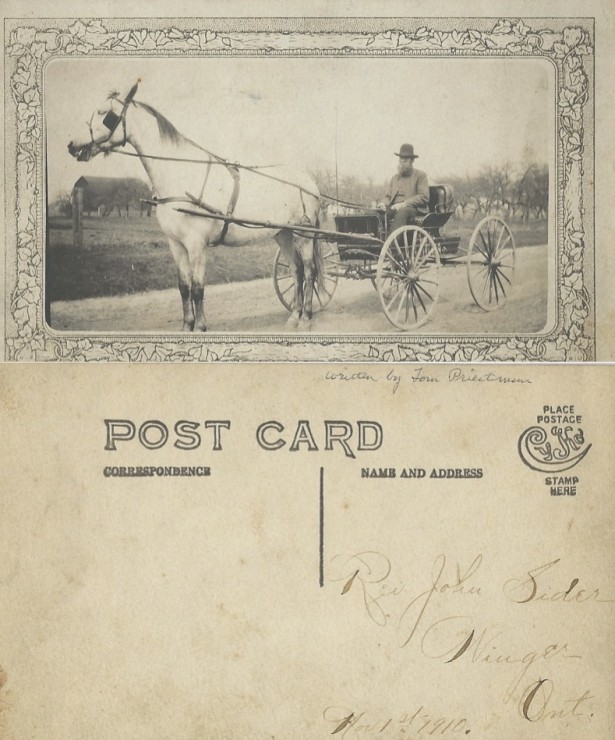 by Harriet Sider Bicksler
This postcard is another item I recently found in the suitcase of old photos from my parents. It is addressed to my great-grandfather, John Sider, and dated November 1, 1910. There is nothing identifying the person on the horse, but I suppose it could be my great-grandfather. He lived from 1853-1931, and is buried in the Maple Lawn Cemetery in Wainfleet, Ontario. Postcards like this, created from everyday neighborhood scenes (and sometimes church and General Conference events), were common in those days.
According to the book, Two Hundred Years with the Siders, compiled by Harold Sider and Ron Sider and published in 1986:
John and Mary Ann [nee Climenhaga, his wife] lived on his father's farm, inheriting the large brick house built by his father. In 1880, while still a single man, he was ordained to the ministry, along with his elderly father [Christian Sider]. He served as the pastor of the Brethren in Christ Church for many years, and later was chosen as Bishop of the district. In additional to the many years of church service, he supported his family by farming.
Below is a photo of the John and Mary Ann Climenhaga family, taken in 1929 (photo credit: Two Hundred Years with the Siders).