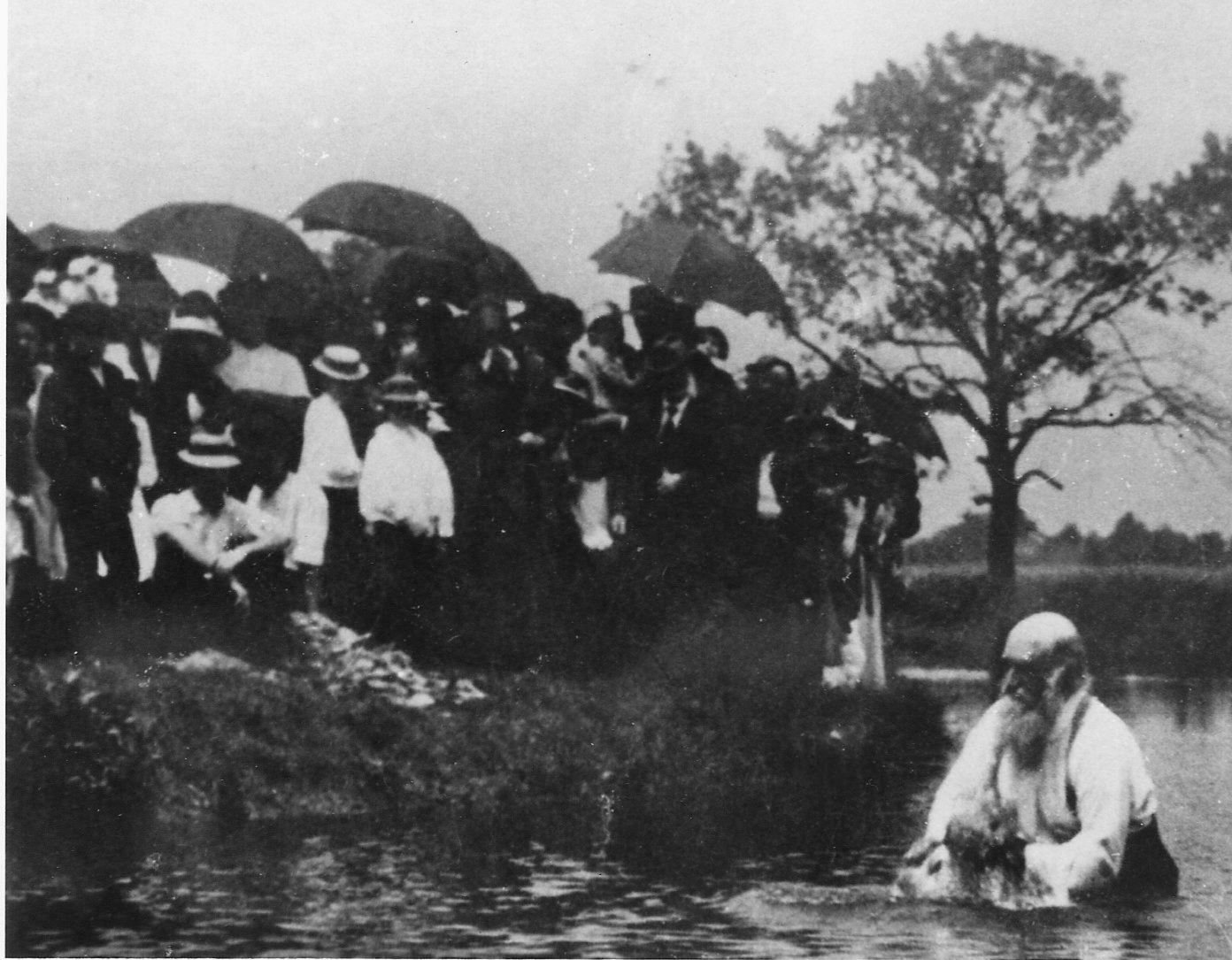 The winter 2011 issue of In Part magazine is all about baptism — a significant ordinance for all Christians, but particularly meaningful for the Brethren in Christ, who trace their theological roots to a movement that redefined the rite as a marker of authentic Christian commitment (rather than a social or cultural symbol).
As former General Secretary Don Shafer contends in his article "Come to the Water,"
For the Brethren in Christ, baptism is the sign that a believer is publicly beginning the new life and is becoming a responsible member of a congregation and denomination. Believers' baptism is indeed a significant event, a deliberate act based on personal belief in Jesus as Lord. It is also the symbol of a new life and belonging to a new family. It is a commitment to a lifelong journey with fellow believers, an act of obedience to follow the Lord and love His people.
Read Shafer's whole article here.
In recognition of this important Christian ceremony, today's Photo Friday features an image of Bishop Joseph Detweiler baptizing a new church member of the Souderton/Silverdale District in eastern Pennsylvania. (Although the photo is undated, it looks to be very early 1900s.)  Shafer's comment about baptism being an "outward sign that a person not only believes in Jesus but is also entering into a covenant relationship with the body of Christ," is certainly reflected in this shot, with the gathered community participating in the rite through their presence on the river bank. Indeed, the image exemplifies the Brethren in Christ's historic emphasis on the gathered community.