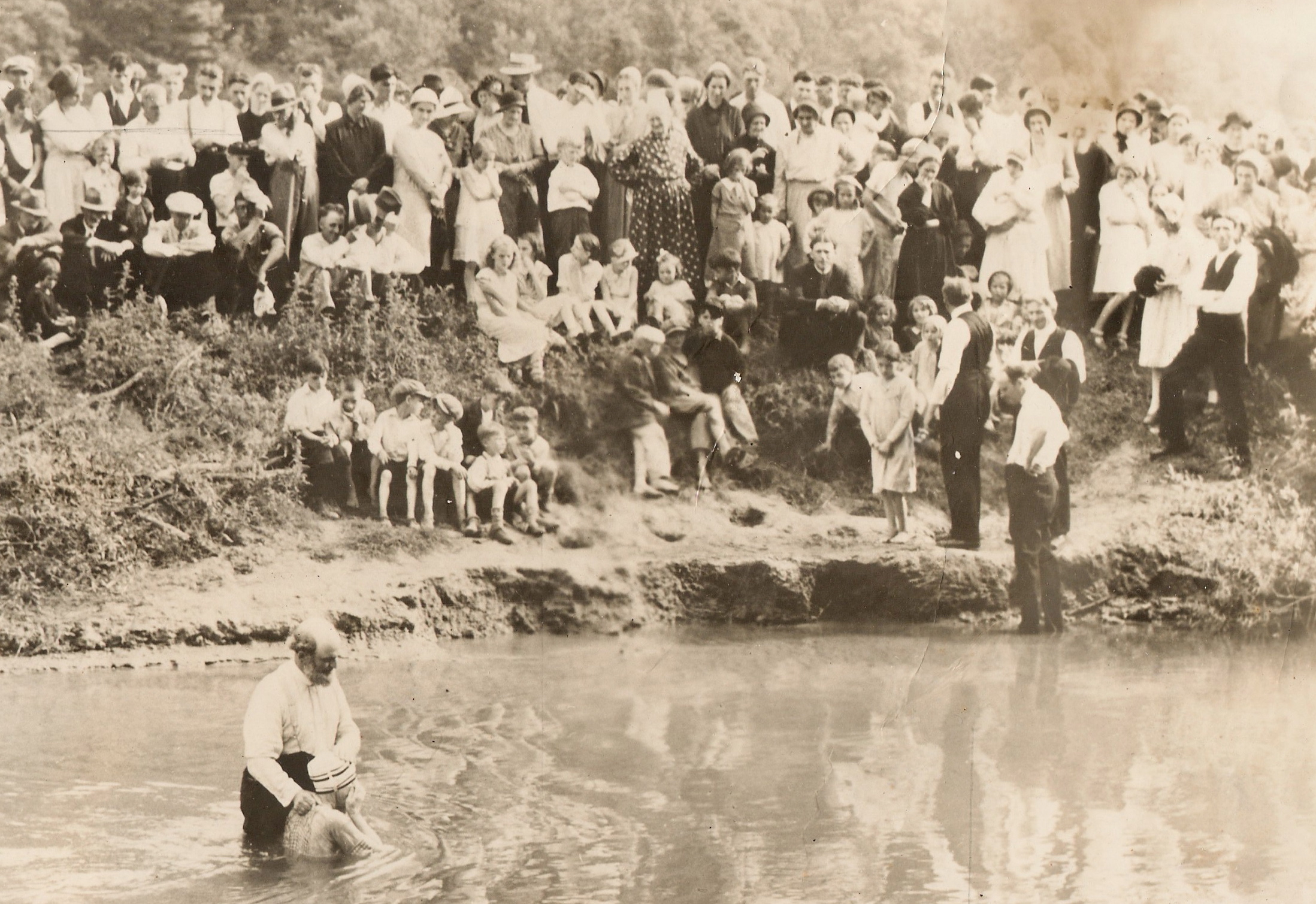 Readers of Brethren in Christ history might remember Lafayette Shoalts as a popular holiness evangelist in the early twentieth century. But today's Photo Friday installment shows him at work in a different capacity: as bishop of the Wainfleet District in Ontario, Canada.
This photo depicts a baptism conducted by Shoalts for the Houghton (ONT) Mission congregation. A crowd from the mission gathers on the banks of nearby Lake Erie to celebrate the rite along with the new believer.
Though undated, the photo was likely taken between 1929 and 1946 — the years Shoalts served in the bishopric. (There is a chance the picture was taken earlier, since Shoalts served in a supervisory position over the Houghton Mission as early as 1920.)
Unfortunately, the records do not provide the name of the baptized. Nevertheless, this image provides further illustration of the ministry of one of the Brethren in Christ Church's most memorable figures.
For more on Shoalts, see E. Morris Sider, Canadian Portraits: Brethren in Christ Biographical Sketches (Grantham, Pa.: Brethren in Christ Historical Society, 2001), 10-49.