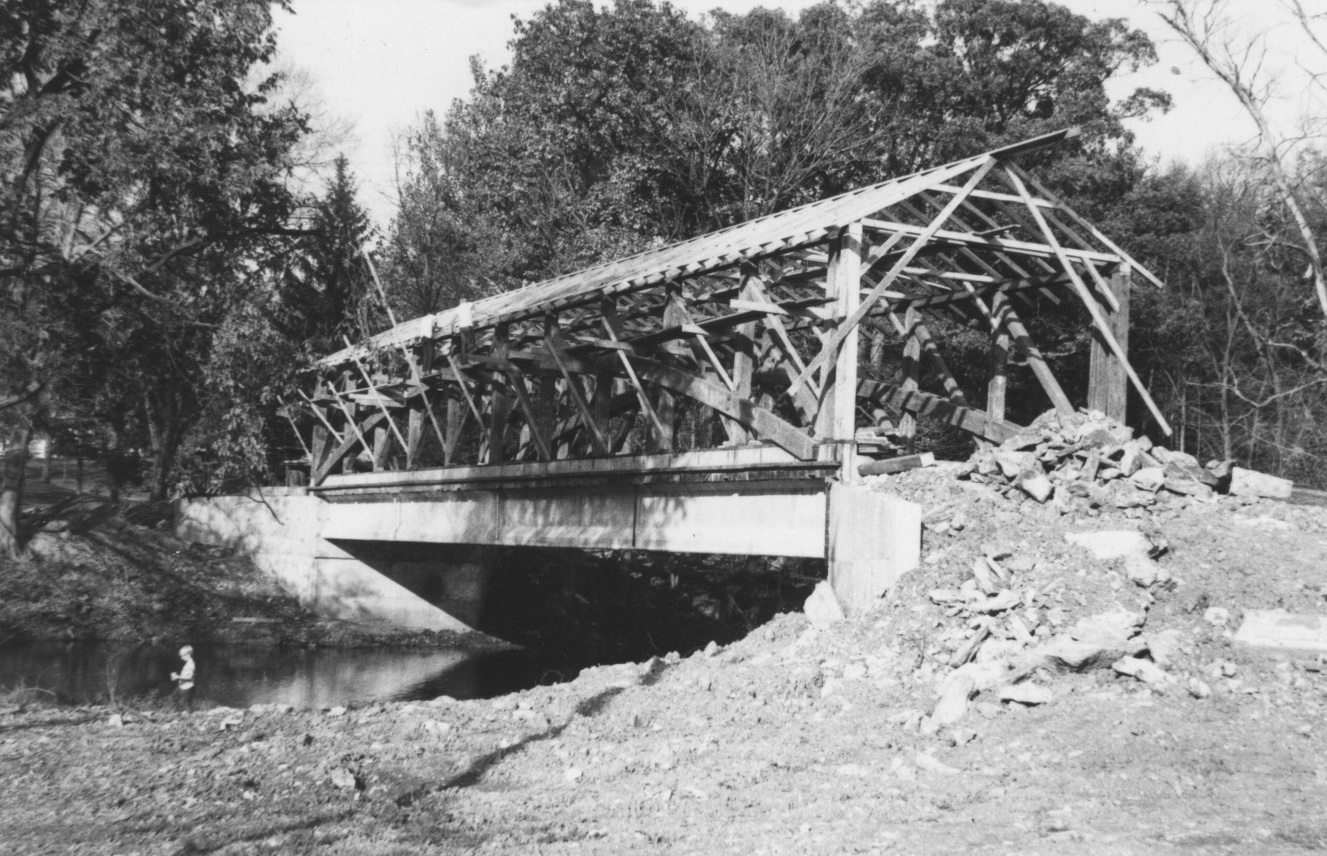 Anyone who's familiar with the campus of Messiah College probably knows of its iconic Covered Bridge, which spans the Yellow Breeches Creek. According to a recent feature on the Messiah College website, this year marks the 40th anniversary of the bridge's move from nearby Bowmansdale to the Grantham campus. So, today's Photo Friday feature celebrates this landmark's big 4-0.
Here's a taste of the story chronicling the bridge's move to campus — and the process of disassembling, relocating and reconstructing involved:
Once deconstruction was complete, it was determined that only about 50 percent of the original structure could be saved.  This included the long arching beams that can be seen on the inside of the bridge today, the upright supports for the roof and about half of the original pins that held the bridge together.

Eventually, the entire maintenance department of the College joined in to help with pouring and setting the cement abutments needed to support the bridge at its new location. The work was soon completed and the reconstruction of the bridge continued. New I-beams were bought from a local steel yard to support the bridge's length, and the pieces were reassembled with great care to avoid damage to the original parts.

[Work study student Ken] Mark remembered one of the scariest parts of this process being the rebuilding of the roof.  In order to do this, the workers had to walk along the upper support beams without any safety harnesses.  Looking down was potentially deadly since the river flowed perpendicular to the direction they were moving and could easily throw someone off balance.  On some days "it was all but impossible to muster the courage to go up and walk across," Mark remembered.  Thankfully, nobody was ever hurt, and the roofing was finished with new cedar shingles in the original style of the bridge.
To read the complete story, click here.