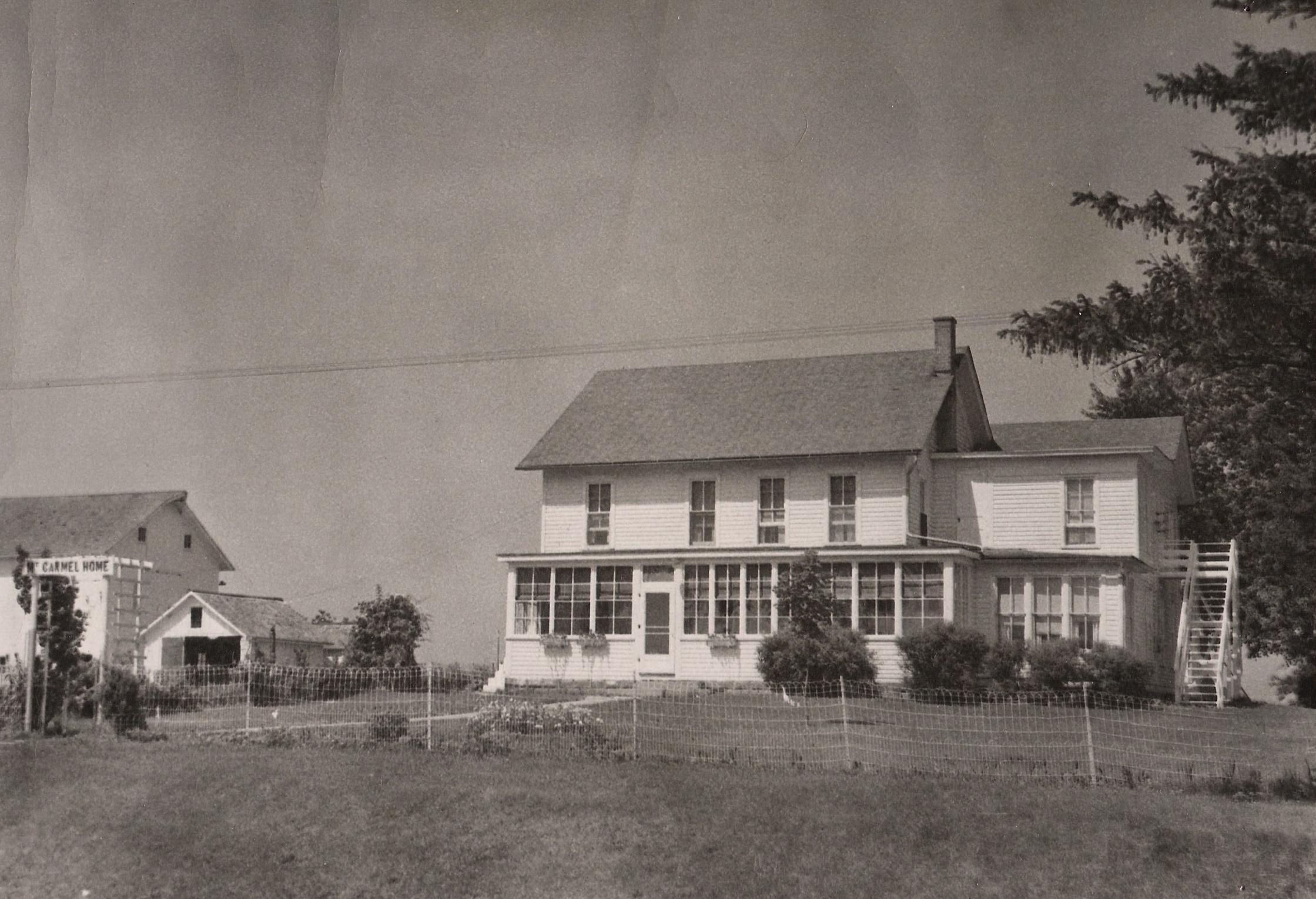 On Thursday, my wife and I flew from Philadelphia to Chicago, Illinois. Over the next few days, we'll spend time with some of Katie's family and friends in and around the Rockford, Ill., area.
Given our jaunt to the Land of Lincoln, I thought it might be appropriate to make today's Photo Friday installment Illinois-specific. Thus, today we feature the Mt. Carmel Faith Missionary Training Home and Orphanage, a Brethren in Christ institution in Whiteside County, Illinois.
Commonly called the Faith Home, the orphanage was established by the Rev. Abram G. Zook and his wife.
Here's some background:
On March 1, 1900, the home was dedicated. The first orphan arrived in April from Chicago, to be followed by 11 more from the same city. …

[The orphanage] was taken over as a project by the Brethren in Christ [General] Conference in 1912. Dedicated workers labored hard for its success.

The first worker to join [Rev.] and Mrs. Zook at the orphanage was Miss May L. Donaldson. She was a teacher at the Franklin School during the term 1899-1900 and remained for the dedication of the home. The meeting lasted for several days in a tent across from the newly-opened refuge. Diphtheria broke out and a quarantine was imposed; it lasted for several weeks. Miss Donaldson remained to help care for the children. The first year was made more difficult by the epidemic. One of the children in the home died as did a daughter of [Rev.] and Mrs. Zook.
To read more about the orphanage (and to scroll through a registry of the deceased buried in the nearby Zook Graveyard), click here.