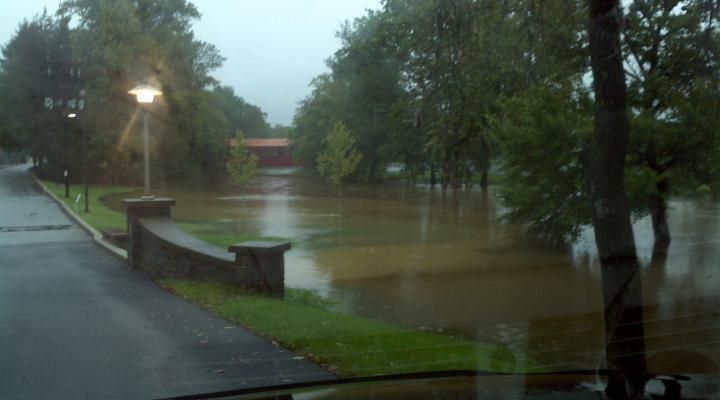 I had planned to pen this week's Photo Friday post from the bowels of the Brethren in Christ Historical Library and Archives at Messiah College, where I could procure one or two great images from their photo collection and share them with inquiring readers.
Alas, my plan was foiled by Tropical Storm Lee and the rising waters around south-central Pennsylvania. Impassable roads and travel warnings forced me to reschedule my archival research trip to next weekend.
Until I can get at the wealth of photos at the Historical Library and Archives, enjoy this shot — snapped by a Messiah College staffer — of the rapidly rising Yellow Breeches Creek near the campus' covered bridge. According to the U.S. Geological Survey, the Creek crested yesterday at just under ten feet, and is now receding. Glad to know all campus folks are safe!
HT = Beth Transue