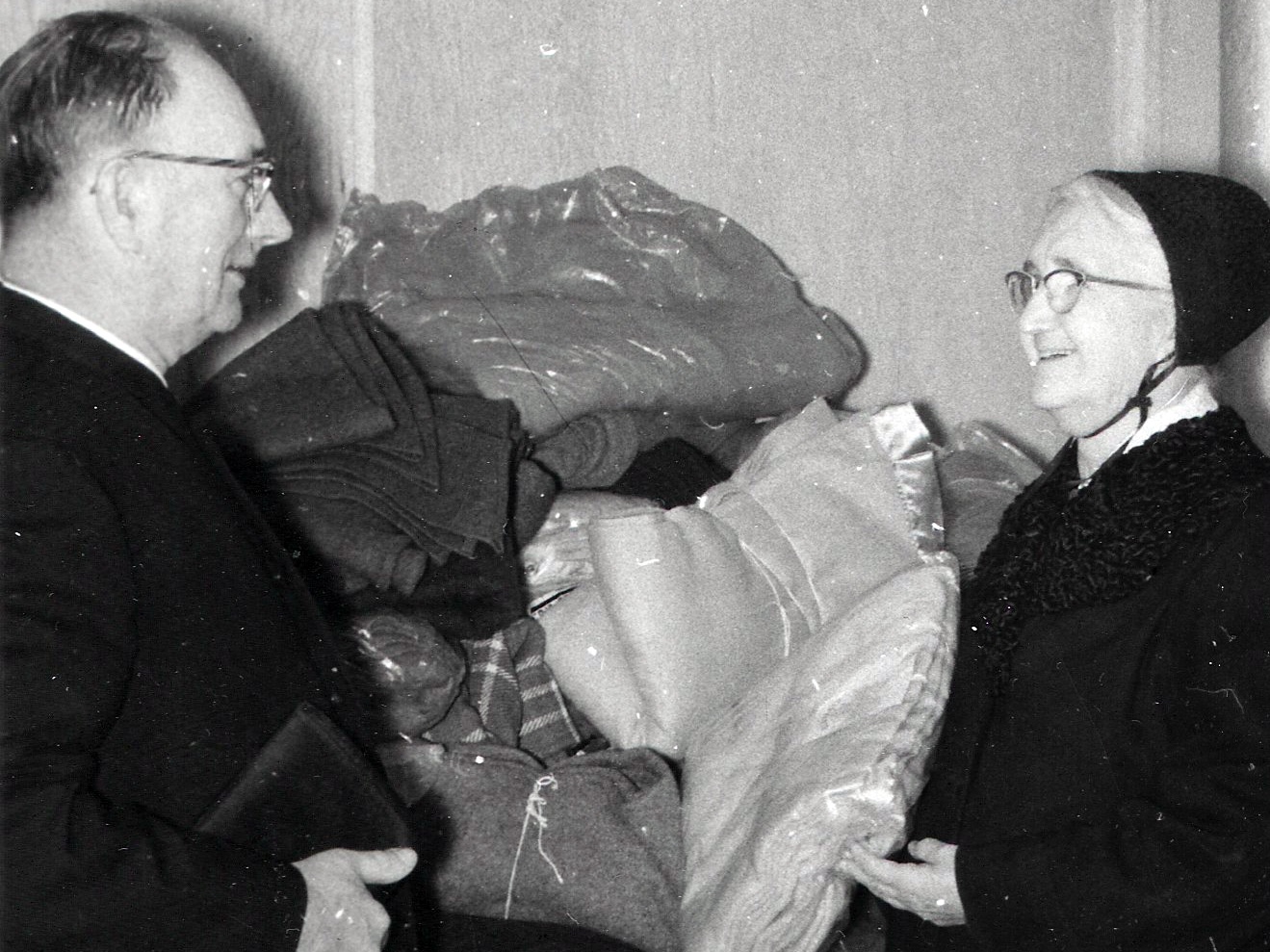 It's the season of Mennonite Central Committee's relief sales — a time for festivals and auctions, for buying quilts and consuming delicious homemade foods. It's also a season for remembering the many ways in which the Brethren in Christ have historically contributed to MCC's international relief efforts.
Today's Photo Friday installment celebrates those efforts by showcasing one congregation's quilt-making expertise. In the 1950s, as European nations began recovering from World War II and as the Iron Curtain descended upon the eastern part of the continent, Anabaptist denominations like the Mennonites and the Brethren in Christ mobilized for global relief. As today's picture shows, the Bertie Brethren in Christ Church in Ontario — like many other churches in the denomination — participated in the efforts by organizing a quilting drive through its Women's Missionary Prayer Circle.
For more information on the Brethren in Christ Church's participation in postwar relief and recovery efforts, both in MCC and through other organizations, see:
Donna F. Wenger, "Sea-Going Cowboys: Experiences of Brethren in Christ Men Taking Animals to Europe," Brethren in Christ History and Life 32, no. 1 (2009), 3-27.
M.J. Heisey, Peace and Persistence: Tracing the Brethren in Christ Peace Witness Through Three Generations (Kent, Ohio: Kent State University Press, 2003).
Carlton O. Wittlinger, Quest for Piety and Obedience (Nappanee, Ind.: Evangel Press, 1978), 395-398, 528-529.