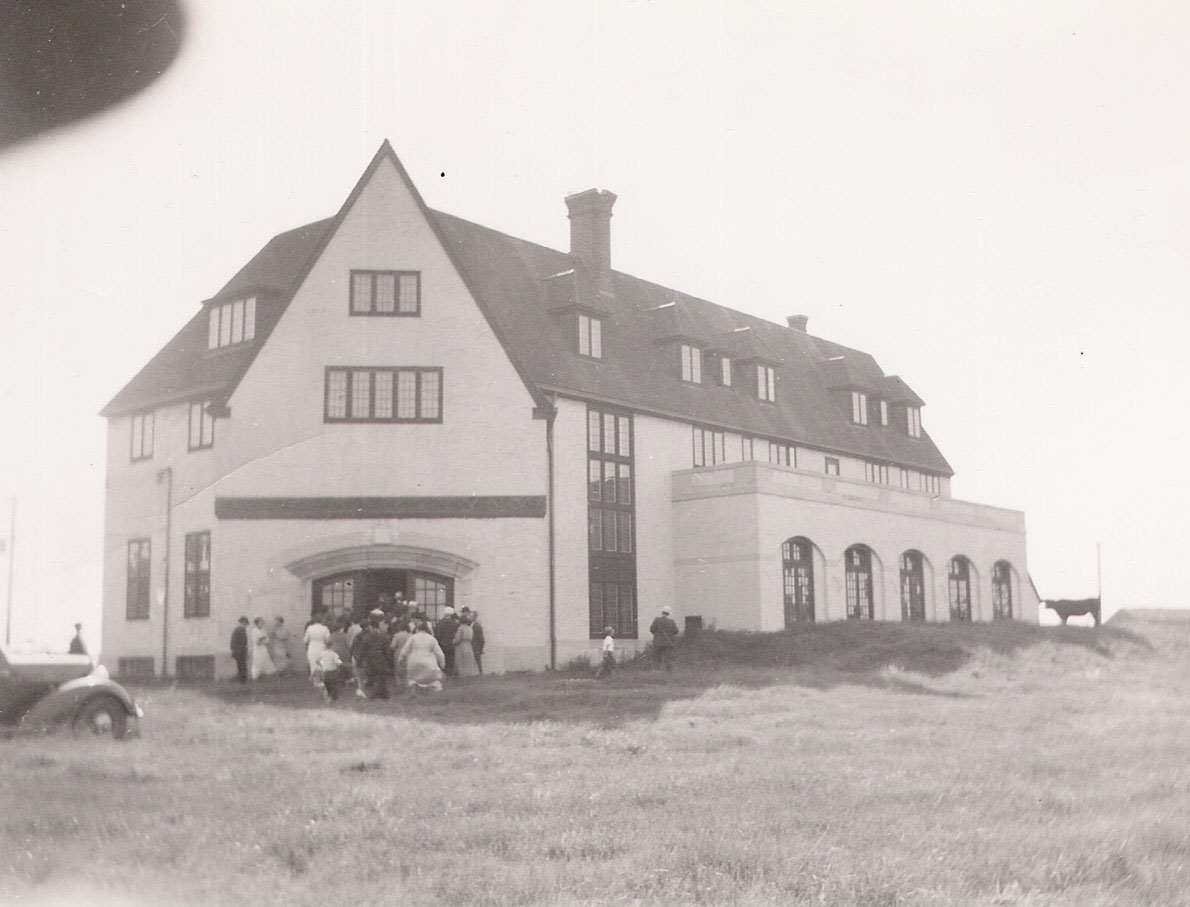 In 1938, the Brethren in Christ Church purchased the Belmont Club House, a disused building that had previously served as a speakeasy for Prohibition-era rum-runners. The site, located in Fort Erie, Ontario, would serve as the permanent location for Ontario Bible School, an endeavor the Canadian Church had launched six years earlier at Springvale, Ontario. Eventually, the school would be re-named Niagara Christian Collegiate and become the denomination's only pre-college academy.
This picture, snapped during General Conference 1938, is one of the first taken of the school after its purchase. As the photographer penned on the back of the shot: "Conference took a recess one afternoon to visit the new Bible school on the Niagara River near Buffalo. Here you see the last of the crowd going in the main entrance. See the cow to the right!"
A more glowing report of the trip was later published in the Evangelical Visitor:
The Canadian Church needs to be congratulated in being able to procure such a lovely building and location for their school. If crowds and enthusiasm may be an indication of the church's well wish for the Canadian school, the school certainly has that wish. [1]
For more information about Niagara Christian Collegiate (and the seamy origins of the Belmont Club House), see E. Morris Sider, Here Faith and Learning Meet: The Story of Niagara Christian Collegiate (Nappanee, Ind.: Evangel Press, 1982).
Notes: