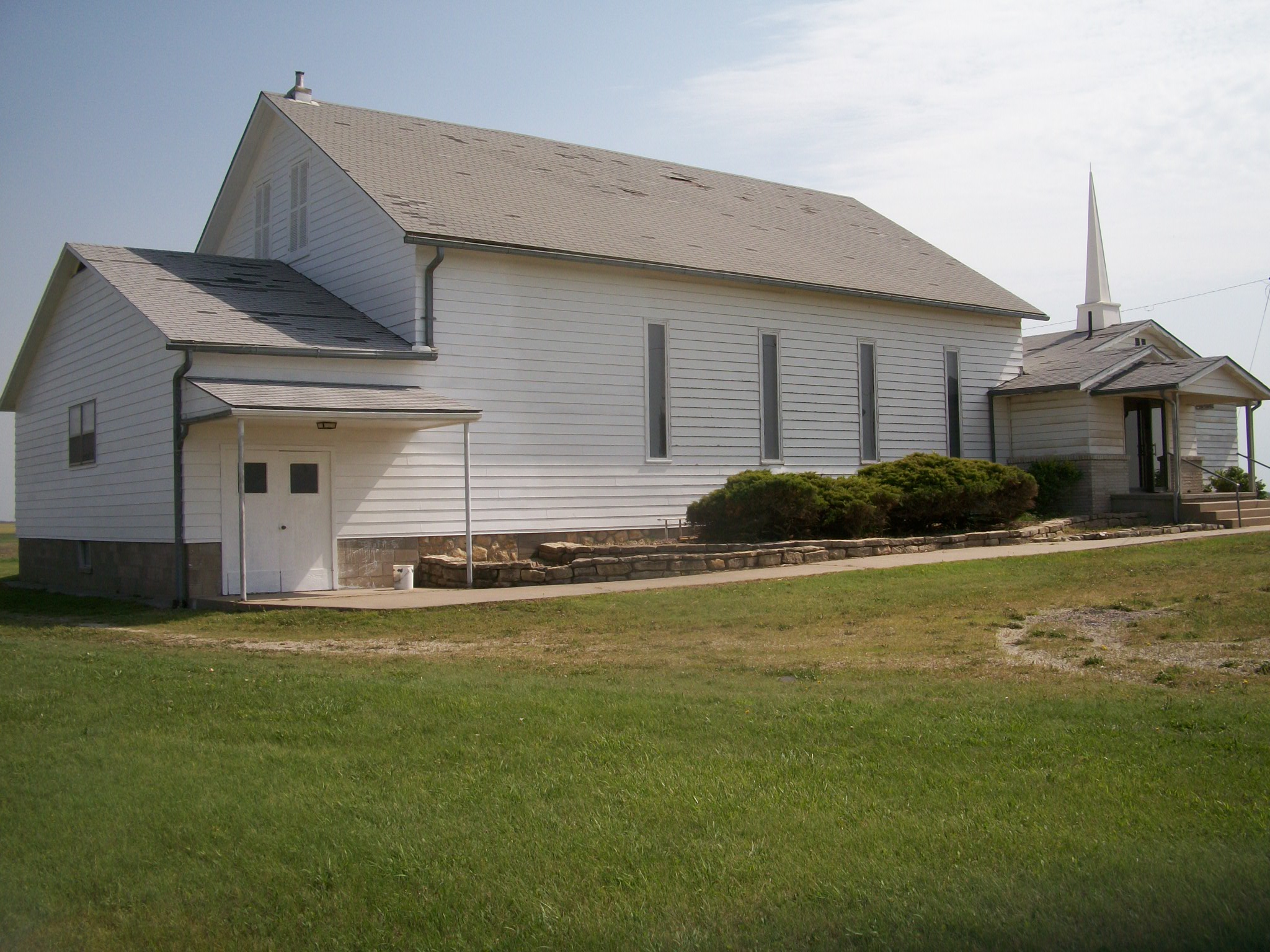 Last week, we reported on a father-and-son team's efforts to restore the Rosebank Brethren in Christ Church in Hope, Kansas. Now we've got an update on that work. Les Byer, a Kansas resident and the brother of the search for piety and obedience reader David Byer, has sent some photos of the site and the surrounding environs.
Taken over the recent Memorial Day weekend, the photos show the exterior and interior of the church building, as well as some related nearby sites, including the gravesite of and farmland owned by Jacob W. Book, an early pastor at Rosebank and a great-grandfather to the Byer brothers.
Here's how David describes Book:
Our great-grandfather J. W. Book also was a minister at the Rosebank congregation. . . . He came from the Book family of Oakland Mills, Fayette, Juniata, PA. He found work from Benjamin Weaver, a Mennonite farmer near Sterling, IL. He married a daughter, Mary Ellen Weaver. After their first two children were born, they moved to Dysart, Tama, IA where my grandmother Mary Book . . . was born 26 APR 1883. Their fourth child was also born in Iowa in 1885. Soon thereafter they moved to the Lost Springs, Marion, Kansas area.
Enjoy the photos below. For more information on the Rosebank church and J.W. Book, see Wilma I. Musser, Brethren in Christ Churches in Kansas (Grantham, Pa.: Brethren in Christ Historical Society, 1991) and J. Wilmer Heisey, "Ray I Witter: Fervent in Spirit," Brethren in Christ History and Life 20, no. 1 (1997), 18-19.