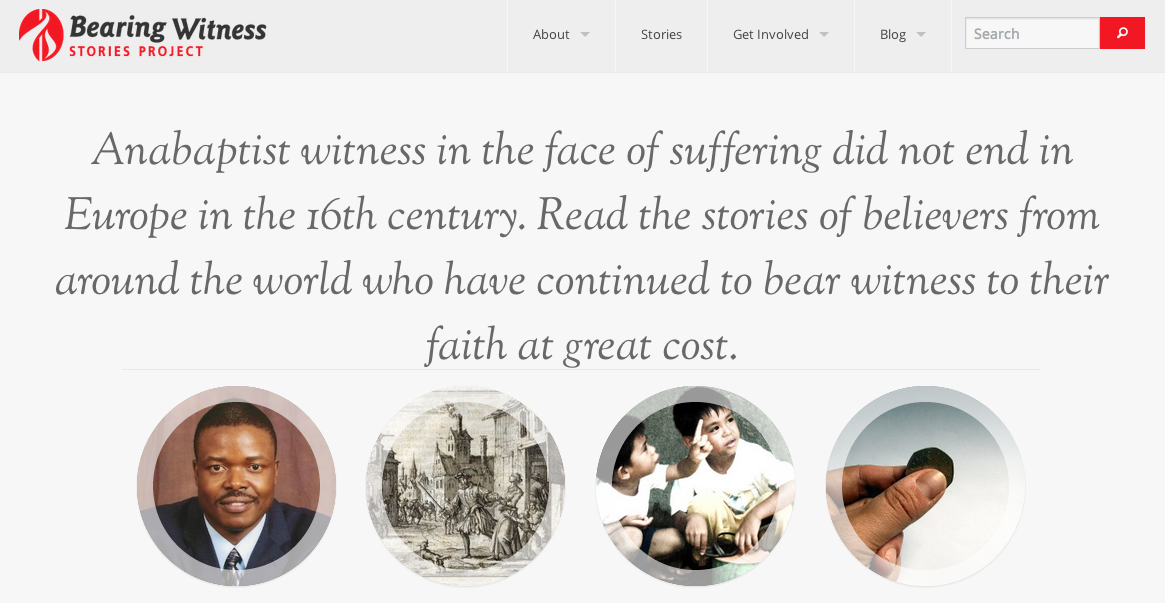 The Institute for the Study of Global Anabaptism at Goshen College — a Mennonite undergraduate institution in Indiana — has launched an exciting new project, the Bearing Witness Stories Project.
According to the site, the Bearing Witness Stories Project exists to collect and share "the stories of believers from around the world who have continued to bear witness to their faith at great cost."
The project emerges from the reality that martyr stories have always been important to the Anabaptist tradition. One of the tradition's most famous texts, Theileman van Braght's 1660 tome Martyrs' Mirror, records the stories of the earliest Anabaptist leaders in central Europe — those who gave their lives while standing for their religious convictions in the face of Catholic and Protestant persecution.
Yet while Martyrs' Mirror collects stories of 16th century Anabaptist martyrs, virtually no attempt has been made to catalog martyr stories since that time. Bearing Witness seeks to fill that gap.
The Bearing Witness site allows users to both read and submit stories.
I'm looking forward to seeing how this site (and its collection of stories) develop over the coming months and years!