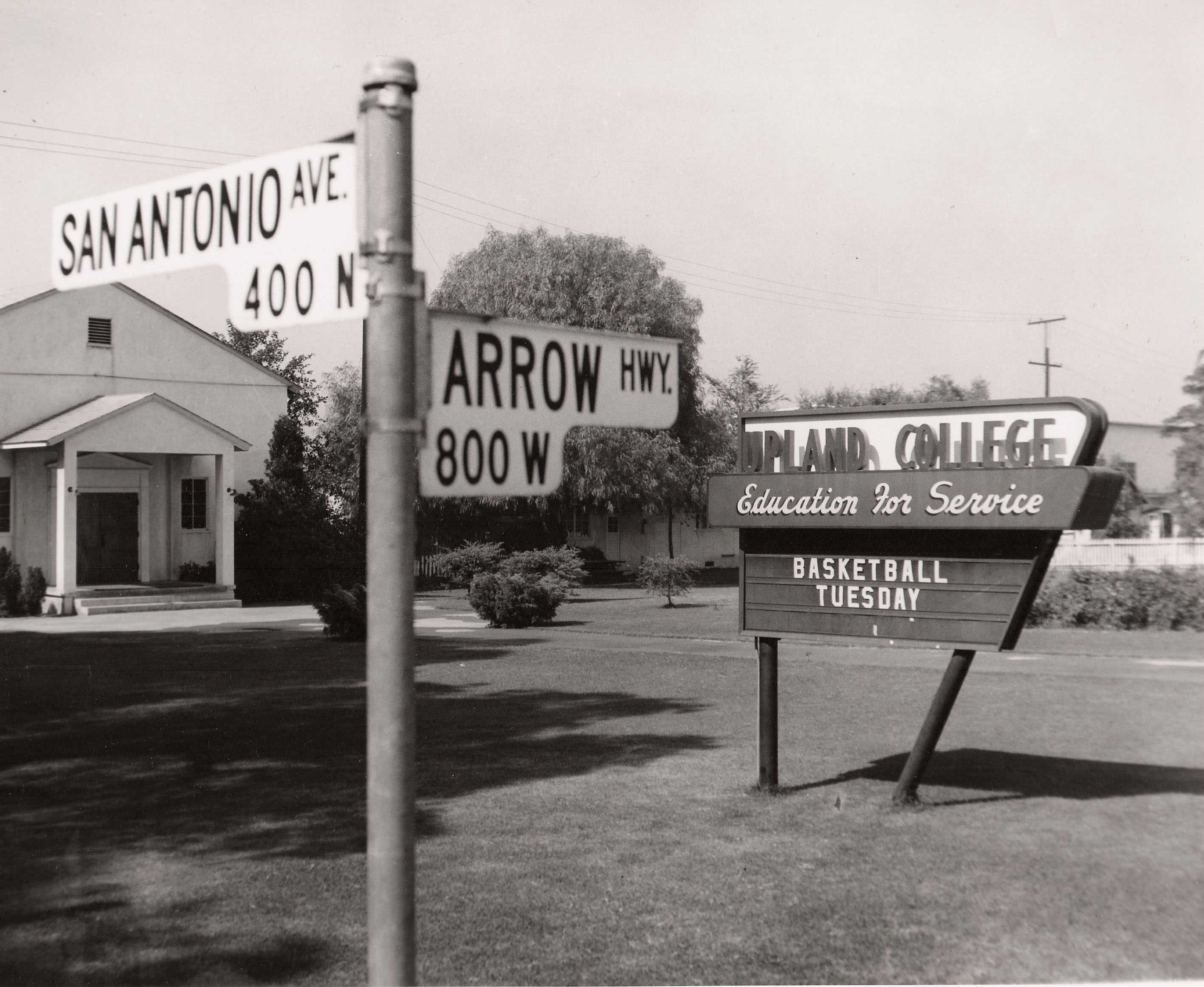 Just before the opening of the 1965-1966 academic year, the Board of Trustees at Upland College voted to close the school, citing financial hardships and declining enrollment.
On October 25, 1966 — forty-four years ago yesterday — the Upland College property was auctioned at a public sale.
Interestingly, the Associated Press reported the sale; their story subsequently ran in papers as far away as Sarasota, Fl.! Here's a (rather entertaining) snippet from their coverage:
Interest in buying Upland came in letters from persons who wanted to take it over for military academics, a winter home for a circus, a retirement home for baseball players, and a college for dropouts.

But the serious bidders Tuesday were financiers, real estate brokers and representatives of nonprofit institutions.
Read the entire report here.
What if Upland's campus had become a winter home for a circus? Members of the Upland congregation (situated across the street from the school) would have had a rather smelly December through February!
Today, part of the former campus of Upland College serves as the home of Pacific Christian Center, a ministry organization of the Pacific Conference of the Brethren in Christ Church. For a history of the school, see E. Morris Sider, A Vision for Service: A History of Upland College (Nappanee, Ind: Evangel Press, 1976).