On Sunday, September 24, 2017, the Montoursville Brethren in Christ Church, located in the beautiful mountains of Lycoming County, PA, celebrated 100 years of ministry. The morning worship service included hymns and contemporary music, a message by Bryan Hoke, bishop of the Atlantic Conference, and celebration of communion. Following a luncheon, there was a time of sharing from former pastors and longtime members. The day ended with a hymn sing. Ninety-three people attended the services, including two bishops and two former pastors.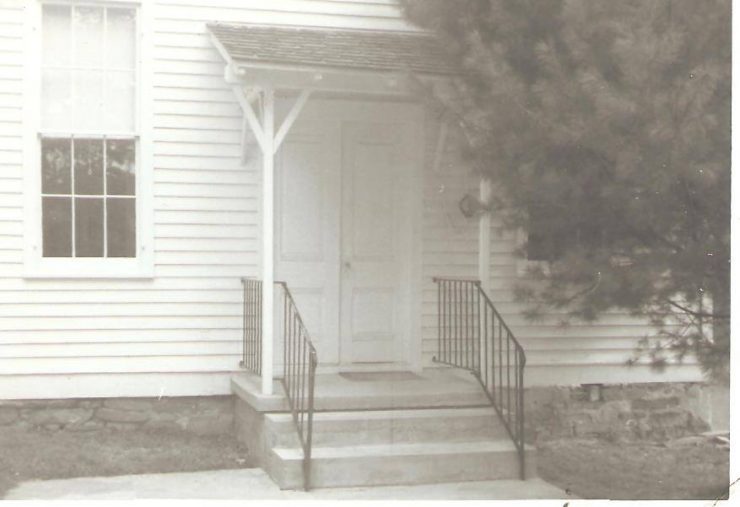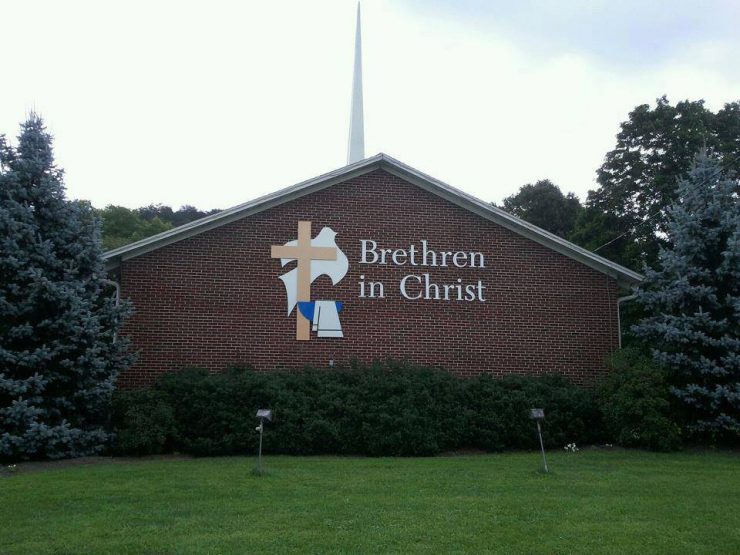 In 1917, revival meetings held in the local Fox Hollow area resulted in several converts who became the nucleus of the congregation. In 1920, Henry Frey, a farmer in Lancaster County, responded to an ad in the Evangelical Visitor asking for a pastor. Frey served as the first pastor of the congregation until 1942. Nine different pastors served the church until 1998.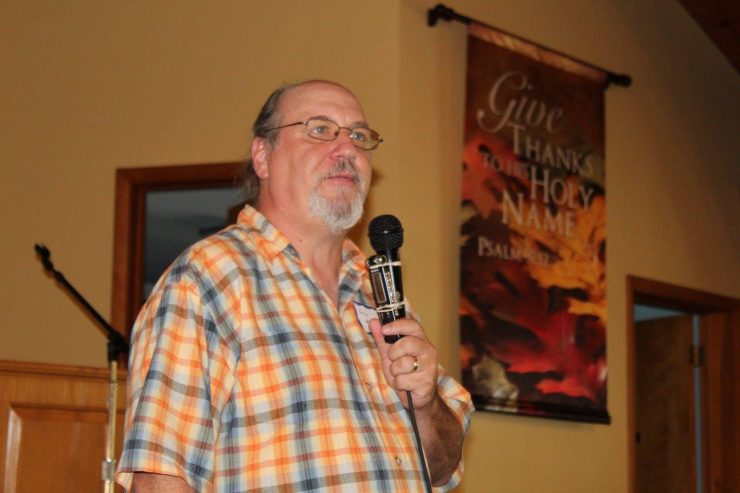 After the church was without a pastor for a time, Eric Hartshaw, a member of the congregation, began preaching one Sunday a month, and then was appointed to interim pulpit supply in 1999 until he completed the requirements for licensing as a Brethren in Christ minister. He was installed as part-time pastor in 2001 and continues to serve the church with his wife Sherri. Following in the tradition of most previous pastors, Eric is bi-vocational and currently works as a parking lot attendant at the local airport. Eric and Sherri have two adult children.
Earlier this year, the congregation met with former Brethren in Christ bishop and moderator Warren Hoffman, now a church consultant, to renew their vision. They developed a new mission statement: "to be a healthy small church that together makes an impact on our community in big ways." Montoursville Brethren in Christ has always been a small congregation, but it has had an impact on hundreds of people during its 100-year history.
Booklet (including photos of all pastors who served the congregation)
Historical photos (slideshow shown at the celebration service)
Photos of the 100th anniversary celebration
This account is adapted from information provided by Sherri Hartshaw and an anniversary booklet published by the congregation, "Montoursville Brethren in Christ: Celebrating 100 Years of Ministry, 1917-2017."