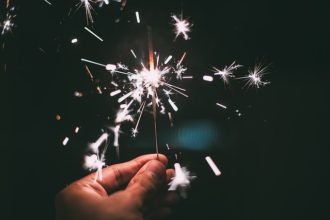 Happy 2017, blog readers!
The new year marks a milestone in the life of The Search and Piety and Obedience blog. Some of you know that I started this blog back in 2009, when I was an aspiring church historian trying to find an outlet to share my research on the Brethren in Christ. Over the years, the blog grew, both in content and in readership. Personally, it provided me with a place to share my work with a wider audience. I hope it gave avid readers of Brethren in Christ history a new place to engage with stories, ideas, personalities, and interpretations outside of Brethren in Christ History and Life. And it definitely introduced the historical experience of the Brethren in Christ with an audience that's never picked up a copy of the journal or Carlton Wittlinger's magisterial book!
In 2015, we transitioned The Search for Piety and Obedience to the new website of the Brethren in Christ Historical Society. This move gave me an opportunity to step back from the constant pressure to write new posts, and also welcomed new voices into the conversation.
If this blog was a human, it would be a full-fledged, school-aged child—a rambunctious seven-year-old! That milestone offers us an opportunity to review where the blog has been and where it should go.
In the new year, we hope to revive the beloved "Photo Friday" feature, sharing interesting images from the Brethren in Christ Historical Library and Archives. And we hope to write more regularly about the work being done by the Archives and the Brethren in Christ Historical Society, as well as new research being conducted by scholars in the Brethren in Christ tradition.
But we also want to hear from you! Readers: What do you want to see from The Search for Piety and Obedience in 2017? Share your suggestions and comments below.