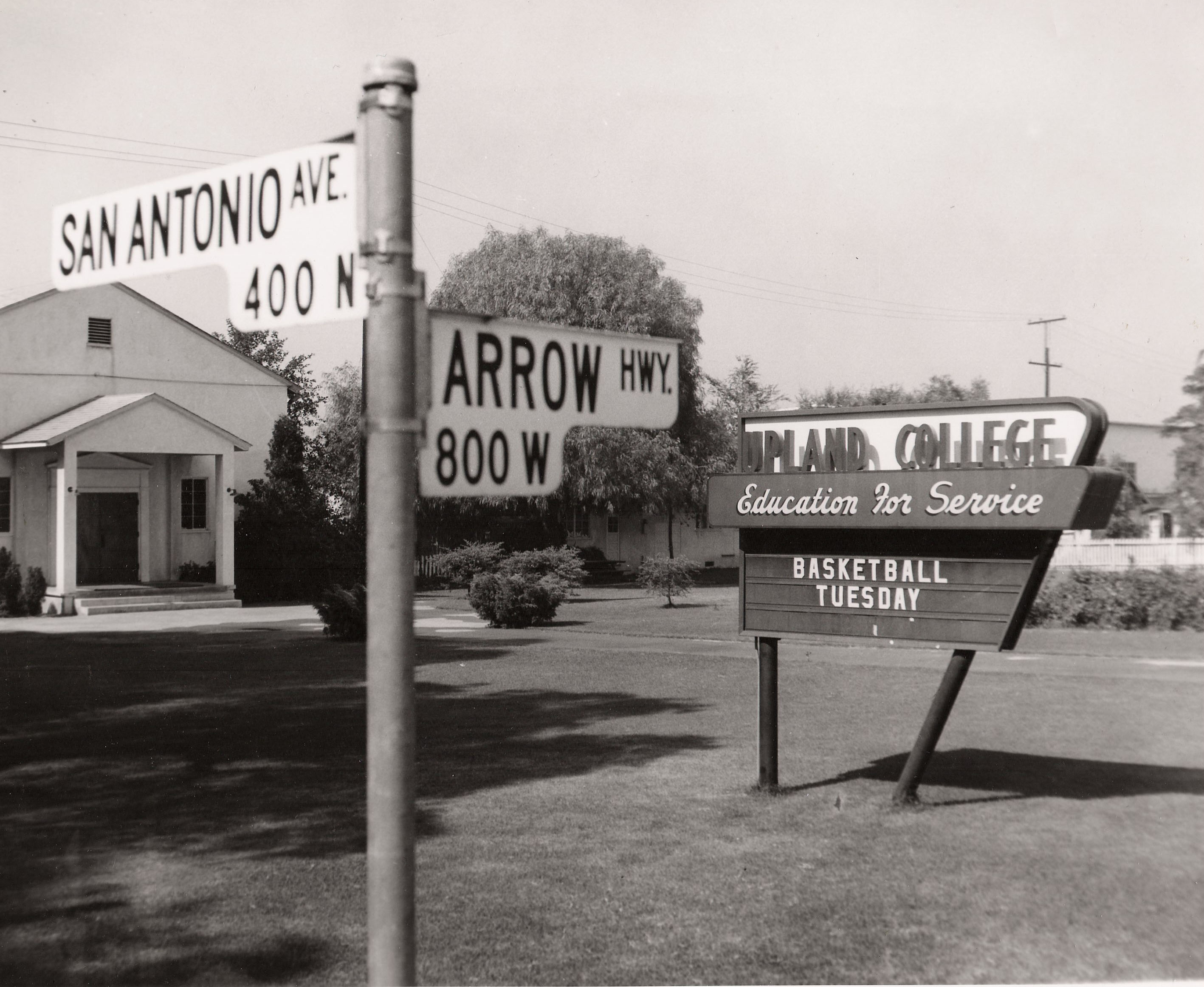 Last Thursday, I flew into southern California to attend the Pacific Regional Conference's annual meeting, as part of my work for the Brethren in Christ Church.
Finding myself with some down time one afternoon, I wandered around the West Arrow Highway/San Antonio Avenue area of town, stopped in for a tour of the Upland Brethren in Christ Church, and took in the sights. Along the way, I noticed some familiar buildings: they have different names now, and different purposes, but were recognizable nonetheless.
Upland College was started by the Brethren in Christ Church as Beulah College in the 1920s, just a few decades after they launched Messiah Bible School and Missionary Training Home in the east. After churning out some of the century's leading Brethren in Christ churchmen and -women, the college officially closed its doors in 1964 when it was absorbed by Messiah College.
Today, the former campus of the school is used primarily by Pacific Christian Center, a multifaceted Brethren in Christ ministry; other buildings that once comprised the college are now leased commercially. Here are a few shots of the campus now and then. (Note: The current shots [color] are mine, and the other photos courtesy of the Brethren in Christ Historical Library and Archives.)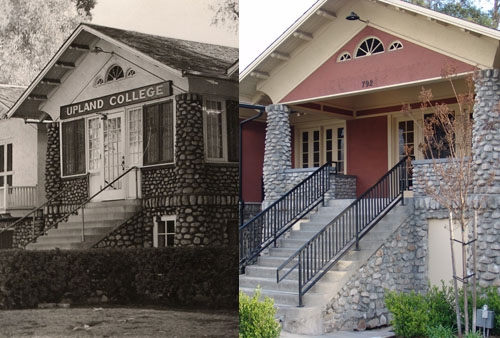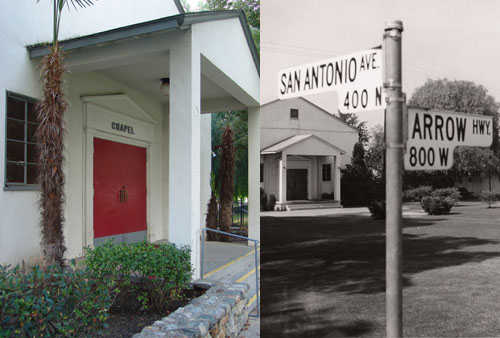 More photos from Upland College, past and present, after the jump.